Russian River Announces Limited Bottling of Pliny The Younger for 2020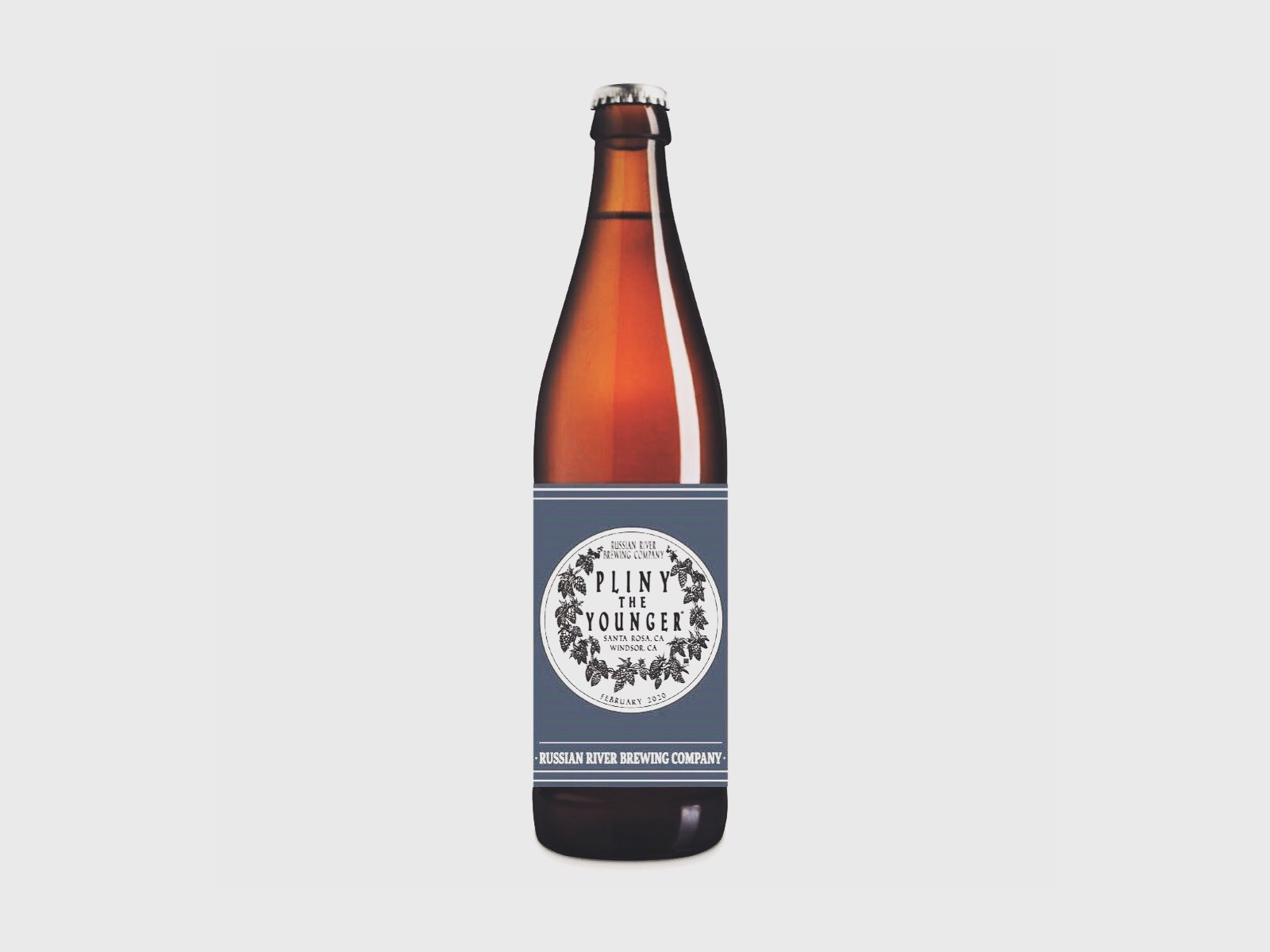 (Santa Rosa and Windsor, CA) – Russian River Brewing company excited beer enthusiasts far and wide last night with the announcement of a limited, on site bottle release of Pliny The Younger slated for February 2020. For those sort of familiar with the name, Pliny The Younger is a slightly stronger version of Russian River's iconic Pliny The Elder Double IPA, which was a ground breaking beer when it debuted in 2004. There weren't many breweries making such hop forward beers at the time, and some might say Russian River kicked off the hophead revolution with these beers. Over the course of the past 15 years, Pliny the Younger has become a legend in beer enthusiast circles, and seems to be a right of passage and perhaps even the 'holy grail' for those getting into good beer. While we are knee deep in breweries making double and triple IPAs, Pliny The Younger is still a beer that gets talked about each year without fail.
It's very significant that Pliny The Younger is being bottled, as Russian River has claimed it never had the brew house capacity to offer it in any other format besides draft. Folks who have wanted to taste this beer would have to make the journey to Santa Rosa, get in line for hours to enter Russian River's brewpub, or they would have to live in a region in which limited kegs were sent to, typically in Metropolitan areas of California, where Russian River Brewing is distributed.
Now that Russian River Brewing has much more capacity with their Windsor, CA production facility, and thousands of more special release IPAs have flooded the market, it seems that it was time for Russian River take this franchise to the next level. Please read on for Russian River's statement on this as well as more exciting details surrounding Pliny The Younger events.
This February we celebrate the 16th annual Winter release of our popular Triple IPA, Pliny the Younger. Always released the first Friday in February (rain or shine, but mostly rain), Younger will be available at both brewpubs February 7th-20th, 2020.  Each year thousands of visitors from all over the world descend upon Santa Rosa, and our new Windsor location as of last year, to enjoy not only Pliny the Younger but other popular Russian River brews like our barrel-aged sours, Blind Pig IPA and our flagship Pliny the Elder. In 2019, the Sonoma County Economic Development Board conducted a study which determined that the two-week release saw visitors from 42 states and 14 countries and contributed $4.16M to the local economy!
It is important for us to find ways to add to our guest's experience, especially for those who come year after year. We are excited to announce that Pliny the Younger 2020 will include something we have never done before, and said we would likely never do. For the first time ever, Pliny the Younger will be available in our signature 510ml bottles during the release at both our Santa Rosa and Windsor breweries! Each guest will be able to buy 2 bottles which we can track by a fourth tab on the wristband they receive upon entering the pubs. Pliny the Younger bottles will only be available to guests who come for the full experience in our brewpubs and will not be sold in the gift shops. Younger bottles will not be distributed, while draft distribution begins the second week of February.
Also new this year is an exclusive Pliny the Younger preview beer dinner which sold out in a matter of hours!  We will definitely be doing that again next year. And a generous pour of Pliny the Younger will be offered again on our guided tours now booking on the brewery's website. For more information regarding the beer, the man, and the release, check out our website russianriverbrewing.com.