Pizza Port Brewing Company Expands to Northern California
(Carlsbad, CA) – Pizza Port Brewing Company is expanding good beer and good cheer to Northern California counties to kick off the New Year. Since 1987 Pizza Port, a popular grub and grog landmark in Southern California, has been serving up craft beers and good food with a beachside San Diego liveliness to beer enthusiasts from all over the world.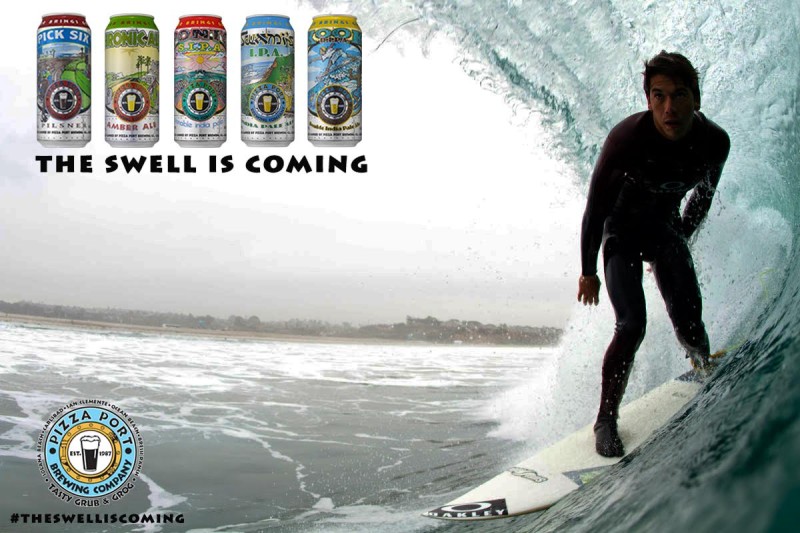 Due to Pizza Port's rapid expansion to support extraordinary demand for their handcrafted brews throughout California, the family owned brewing company is bringing some San Diego swells and craft beers to markets in the San Francisco Bay Area, Sacramento Region, and Central Valley.
"We've been working hard to expand our beers to markets in Northern California for a long time" says Jesse Cardella, Director of Sales at Pizza Port. "We doubled our capacity in late 2015, mainly to fuel growth throughout the rest of the state, and now we are stoked to start the New Year by expanding our beers to exciting markets in the northern part of California."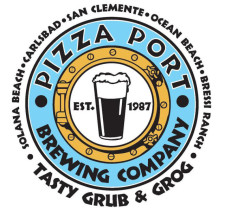 Pizza Port will be teaming up with Northern California brewing partners including Morris, Delta Pacific, and Mussetter to serve beer enthusiasts quality brews foaming with commitment and passion. Exclusive IPAs including Swamis IPA, Ponto Sessionable IPA, and Kook Double IPA as well as ChronicAle Amber, Pick Six Pilsner, and other varieties of award winning Pizza Port drafts will be poured during beer week events in Sacramento and the San Francisco Bay Area. Each of these phenomenal brews will be available for purchase in 16 oz. 6-packs. "We have a ton of awesome events on the calendar for upcoming Sacramento, San Francisco, and East Bay beer weeks that will feature our core beers from our 35,000 bbl. production facility as well as specialty beers from our other four award winning Pizza Port Brew Pubs. Excitement is brewing at Pizza Port about having these uniquely crafted beers available to the public in 16 oz. 6-packs as well," says Jesse.
www.pizzaport.com – @PizzaPortBeer – facebook