Pedernales Brewing Announces $5 Million Expansion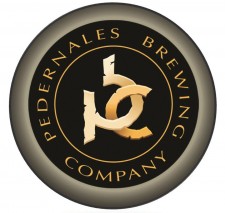 Fredericksburg, TX – Pedernales Brewing, a craft brewery, has announced an additional $5 million in funding. The money, according to Lee Hereford, the firm's president, will help the business expand its operational capacity and expand to newer markets.
"We are excited that our investors have found us a worthy investment. Now we can expand our market's reach for our beers," Hereford added.
Before the investment announcement, Pedernales had reached a capacity of 140,000 cases of beer. As well, the brewery now has 12 distributors, with 17 warehouses, reaching major markets in Dallas, Austin, San Antonio, Corpus, Beaumont, and west Texas.
Part of the funding will go to build a 7000-square foot cold storage warehouse capable of holding 25,000 cases of inventory. Hereford said $1.5 million will also be used to reduce debt in the organization. He added that when construction is completed, the brewery can produce over 360,000 cases. The additional funding will help the brewery add additional markets in Texas, New Mexico and Colorado.
Since starting in April of last year, the brewery has expanded from its original beers, Lobo Texas Lager, a pre-prohibition beer dating from 1910, and Lobo Negro, a German dark lager that dates to 1950. The brewery then added two products under the Pedernales Classic label, a Bavarian style Hefe-Weizen and an English style India Pale Ale.
This year, the bewery added Lobo Lito, a "session" Pilsner beer. Hereford said the brewery will roll their first seasonal beer, Lobo OktoberFest, in September, and a Spiced Porter for the Holidays.
www.pedernalesbrewing.com – facebook