Bell's Brewery To Begin Distributing in New York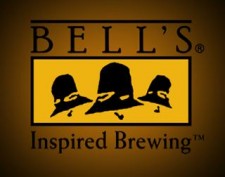 (Comstock, MI) – It's been quite some time since we have brought our beer to a new state and today we are proud to announce that Bell's beer will be available in western and upstate New York beginning Oct. 1.
We have chosen T.J. Sheehan, Tri-Valley Beverage and Craft Guild of New York to distribute our Two Hearted Ale, Amber Ale, Midwestern Pale Ale, Porter, Kalamazoo Stout and Oarsman Ale along with our seasonal portfolio on draft and in bottles.
"We are absolutely thrilled to come to the state of New York. We have been working on bringing our beer to this area for a long time and we are truly excited to have a specific date to share and look forward to," said Larry Bell, President and Founder of Bell's Brewery, Inc.
For help locating our beer, fans can soon use the Beer Finder feature on the Bell's website to see which nearby bars, restaurants and retailers serve and sell our beer.
Release party information and other special events will also be available on our website as well as on our social media channels as that information becomes available.
With the addition of New York, Bell's will be available in nineteen states along with Puerto Rico and Washington DC.
ABOUT BELL'S BREWERY, INC.
Bell's Brewery, Inc. began in 1985 with a quest for better beer and a 15 gallon soup kettle. Since then, we've grown into a regional craft brewery that employs more than 200 people. The dedication to brewing flavorful, unfiltered, quality craft beers that started in 1985 is still with us today. We currently brew over 20 beers for distribution as well as many other small batch beers that are served at our pub in Kalamazoo, the Eccentric Cafe. Our ongoing goal is to brew thoughtfully, creatively and artistically. We strive to bring an authentic and pleasant experience to all of our customers through our unique ales and beers. For more information, please visit bellsbeer.com.
You can also find Bell's on Facebook, Twitter, Google+, Instagram, Pinterest, Flickr and foursquare.