Oskar Blues Unveils The Oak Room, Longmont Brewery Expansion
(LONGMONT- CO)  – Oskar Blues Brewery will crack the doors open on their new event space, The Oak Room at the Longmont Brewery, just in time for a Mardi Gras themed bash in Colorado. The craft beer in a CAN innovators are launching the massive 4,275 square foot event space, which features views of their expanded barrel aging room and aromas of freshly roasted Hotbox Roasters coffee beans. Complete with a private bar, custom-made oak barrel furniture & accessories and a 24' big screen, The Oak Room fills a need as a premiere private event space in the area. The grand-opening party on Saturday, February 25th will feature incredible tunes, rare craft beer, killer Cajun food from Oskar Blues Homemade Liquid and Solids, a costume contest and as many beads we can throw at'cha. Follow the Tasty Weasel Taproom Facebook page for additional details.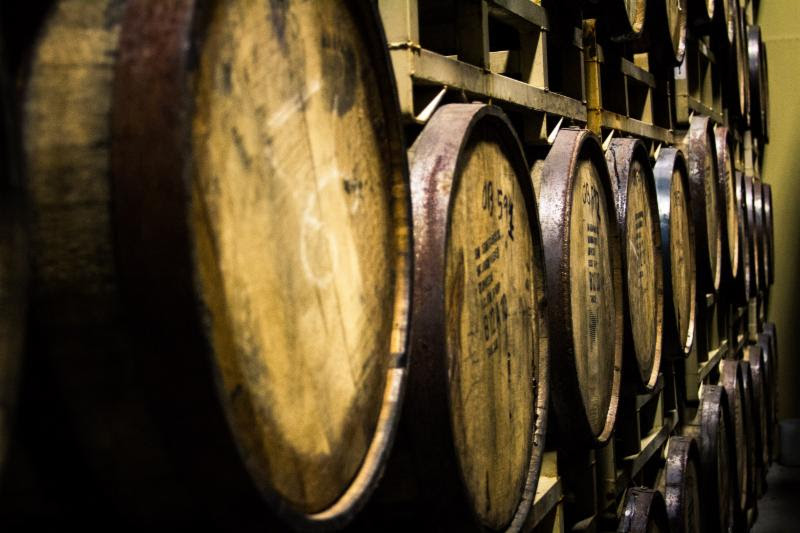 Experience rare beers that will be available for the Mardi Gras festival, including:
●  Cigar City Brewing Trousseau – a barley wine winter warmer
●  Cigar City Brewing 110K + OT 9th Batch – Imperial oatmeal raisin cookie brown ale
●  Perrin – No Rules – Bourbon BA Imperial Vietnamese Porter w/ coconut, cinnamon, and turbinado sugar
In addition to the exclusively available beers on tap,the Oak Room will serve a huge selection of Oskar Blues faves, Perrin Brewing, and Cigar City Brewing, B.Stiff & Sons soda cans. Each rare brew will be put on one at a time and then a new one tapped over as each previous is kicked.
Since no Mardi Gras festivity is complete without a parade, the event will feature a Guerrilla Fanfare Second Line Parade & Stilt Walkers around the brewery.
This year's Mardi Gras soiree is headlined by Lionel Young, a real "living history of blues/jazz" set. Not retro – completely modern and simultaneously with full respect for what came before. From hill country to hard bop, boogie woogie to Ornette…but all blues.
The February 25th schedule of events for the day includes:
3 p.m. – Doors Open
5 p.m. – New Orleans Style Food & King Cake
5 – 7:30 p.m. – Lionel Young Band
5:45 – 6:45 p.m. – Guerrilla Fanfare Second Line Parade & Stilt Walkers
"The Oak Room" at Oskar Blues Brewery is a craft-cush 4,275 square foot, full-on event space roused by the view of over 1,000 oak barrels ageing rare and specialty Oskar Blues brews. The approachable barrel house features a personal beer bar, 24 foot projection TV, sound system, personal entrance and bathrooms. The Oak Room is on-point for rocky mountain revelry, charity events, live music, executive bored meetings, workshops and gatherings for up to 280 folks. Beer & bite on Oskar Blues Brews, B. Stiff & Sons Old Fashioned Sodas, Hotbox Roasters coffee and food from Oskar Blues Fooderies ranging from casual to formal. Dig the knotty, BarOAK inspired indoor décor or take your beer to the outdoor grass courtyard for lawn games and soaking up ColoRADo sunshine.
For additional details visit www.OBoakroom.com or contact Danny McAuliffe [email protected] about pricing and options, or to make a deposit and getcher date.
About Oskar Blues Brewery
Founded by Dale Katechis in 1997 in Lyons, Colorado, Oskar Blues Brewery launched the craft beer-in-a-can apocalypse with hand-canned, flagship brew Dale's Pale Ale. Today, Oskar Blues is one of the fastest growing breweries in the country and operates breweries in Longmont, Colorado, Brevard, North Carolina and Austin, Texas while eclipsing 200,000 barrels in 2016. The original canned craft brewery continues push innovation with creations like The Crowler, their B. Stiff and Sons Old Fashioned Soda line, Hotbox Coffee Roasters & REEB Cycles. Oskar Blues is available in all 50 U.S. states, Washington, D.C., parts of Canada, Puerto Rico, Sweden, Spain, Chile, the Netherlands, Belgium, the U.K. and Australia.
In 2013, Oskar Blues founder Dale Katechis launched the CAN'd Aid Foundation, a 501(c)(3) nonprofit who's "do-goodery" has raised $2.3 million in four focused areas:
• Towns – building strong communities
• Tunes – for your eyeholes and earholes
• Treads + Trails – get outside and get after it
• Love Yur Mama – save the blue marble