Night Shift Brewing Releasing: Art #20 "El Lechedor"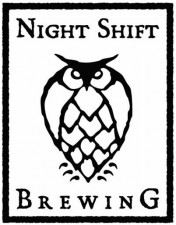 Everett, MA – This coming Thursday, Night Shift Brewing is excited to release bottles of our newest beer in the Art Series – Art #20, nicknamed "El Lechedor." Our take on a Mexican-style milk stout, El Lechedor is brewed with poblano peppers, and aged with nutmeg, cinnamon sticks, and vanilla beans in oak barrels. It sips like a fresh, creamy cinnamon roll. We'll have bottles (limit 4 per person) available starting Thursday at 3pm, and it will also be on draft for big and small pours.
If you weren't able to try it this weekend at the Extreme Beer Fest, we now have our smoked-hop IPA, Smokeshow, on tap for drafts and 32 oz. growlers. The hops for this beer were actually smoked at Blue Ribbon BBQ in Arlington!
Night Shift Brewing "Art" Series
Night Shift "Art" is a series of experimental, test-batch beers and beer-blends that are thoughtful expressions of our current creative process. Some might become larger production batches, some will fade into the night. The goal is unique, artistic beer experimentation.
Also, just a reminder that this is the last week to invest in our Sour Futures. We'll be releasing our strawberry/kiwi/hibiscus sour, Ever Weisse, in early April, and we'll have a very limited amount available for public sales. So, SIGN UP NOW to secure your bottles in advance!
www.nightshiftbrewing.com – @NightShiftBeer – facebook