Deschutes Brewery – Not The Stoic and PA, WI and MI Expansion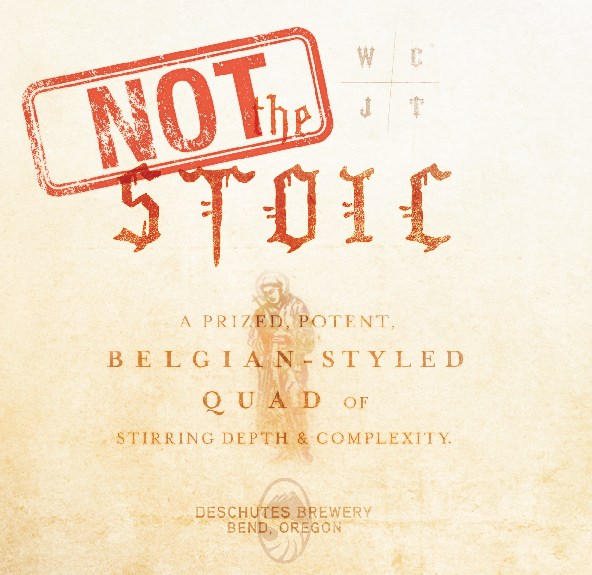 (Bend,OR) Deschutes Brewery drops the 411 on the upcoming Not The Stoic release and their market expansion schedule for the remainder of 2014. Cheers!
Not The Stoic
Reserve Series (22-ounce wax-dipped bottles and draft) With the expansion of our coveted Reserve Series this year, fans will be happy to hear about a new addition to the lineup: "Not the Stoic". This contemplatively brewed Belgian-styled quad was aged and sequestered in Rye Whiskey and Pinot Noir barrels, resulting in a complex flavor that is an entirely new rendition (with a nod to the original "The Stoic" that was released in 2011).
Market Expansion
In 2014, we're expanding into 5 new areas! If you didn't hear, we spent a couple of weeks hanging out with craft beer fans in Ohio and Kentucky this past January and we had a blast! We'll be hitting up South Central and Pittsburgh, Pennsylvania this spring, and later in the year, fans in Wisconsin (July) and Michigan (September) will also be able to find their favorite Deschutes Brewery beers in their home states. Check back with our website at deschutesbrewery.com/events for Beer Launch Events in these states!