New Realm Brewing Purchases Green Flash Virginia Beach Equipment Only
Last month, we reported that Green Flash Brewing imploded their nationally expanded business, and that included the closure of their 18 month old Virginia Beach brewery and tasting room. Varying reports and brokers pointed to Green Flash desiring to sell the brewery and accompanying assets as a turn-key solution for a an aspiring brewing company. Yesterday, Atlanta's New Realm Brewing was able to purchase the brewing equipment within the abandoned Green Flash Brewing Virginia Beach location.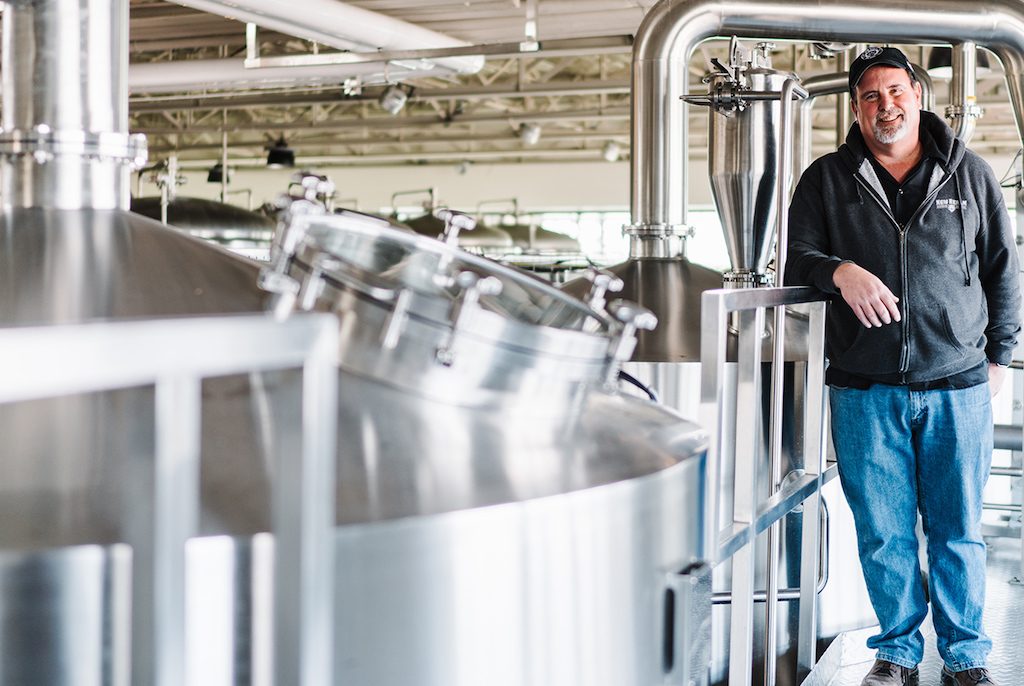 The Virginia Pilot Online is speculating that New Realm has purchased the facility in addition to the equipment. New Realm has issued an official statement that contradicts this. Of note, New Realm was shopping for spaces in the southeast prior to launching, originally targeting Charlotte, and after landing in Atlanta, still went ahead and purchased a facility they were looking at in Charlotte according to The Charlotte Observer online. If in fact New Realm Brewing's investor group purchases Green Flash Virginia Beach location in the near future, New Realm Brewing is positioning to have multiple brewery/restaurant destinations.
Here is the official statement from New Realm Brewing, which points to plans to immediately use the acquired brewing equipment to serve their Atlanta based brewery and restaurant. We reached out to New Realm Brewing's PR firm for clarification on what was purchased based on current speculation but they would would only respond with the following statement: "We are currently exploring options for the location of the equipment and a potential new taproom." When pressed for clarification if they purchased the facility or not, we were quoted with "The only thing that New Realm has purchased is the equipment."
ATLANTA – April 19, 2018 – Following its successful launch onto the craft beer scene in the heart of Atlanta, New Realm Brewing Company is taking steps to expand its brewing capacity. The southeast based craft brewery, founded by Carey Falcone, Bob Powers and Mitch Steele, recently purchased brewing equipment located at the former Green Flash Brewing Company facility in Virginia Beach. New Realm is currently exploring options for the location of the equipment and a potential new taproom.
"This equipment presents an incredible opportunity to expand our capacity in a meaningful way while staying committed to our roots," said Carey Falcone, CEO and co-founder of New Realm Brewing. "New Realm is proud to be part of the Atlanta community and we are enthusiastic about the opportunity to serve more New Realm fans."
"We continue to invest in our Beltline brewery and restaurant with additional team members and new 60-bbl expansion tanks. But the reality is that, thanks to the incredible support of New Realm's patrons and fans in Atlanta, we are capacity and space constrained in our current location," said Mitch Steele, Brewmaster and co-founder of New Realm Brewing. "We are excited about the ways this new equipment and capacity will enable us to deliver the same high-quality beers while increasing our ability to innovate and create new beers for local fans."
"This equipment acquisition is a unique opportunity to meet growing demand, while continuing to focus on quality and consistency. This new equipment will allow our team to brew even more of the beer that we feel passionate about," said Chief Commercial Officer and co-founder, Bob Powers.
New Realm is focused on positively impacting the communities in which it operates, and maintains a firm commitment to environmental sustainability, supporting local, independent craft communities and the art and science of great craft brewing.
New Realm beers are currently available at its Beltline brewery and restaurant, as well as bars throughout Atlanta and select retail locations in Georgia. The brewery and restaurant is located at 550 Somerset Terrace NE (30306) with reservations accepted via OpenTable on New Realm's website. For a complete list of hours, information on private events and public tours, as well as additional information, visit www.newrealmbrewing.com.
About New Realm Brewing
New Realm Brewing Company is an American craft brewery started in 2016 by co-founders Carey Falcone, Bob Powers and Mitch Steele. On a mission to rethink tradition and bend the rules, the team planted their first production facility in a 20,000-square foot space on Atlanta's east side Beltline trail, featuring a 25hl brewhouse, 3,000 square foot restaurant, rooftop patio and beer garden. Renaissance man and brewing legend, Mitch Steele received the Russell Scherer Award for Innovation in Brewing in 2014 and co-authored the book IPA: Brewing Techniques, Recipes and the Evolution of India Pale Ale in 2012. New Realm Brewing's core principles are quality, creativity, authenticity, and striving for perfection, all with a customer-centric commitment and approach.