More Medals & Expansion For Maui Brewing Co.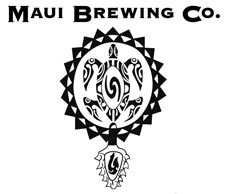 Lahaina, Maui, HI Maui Brewing Co. (MBC) is proud to announce they were honored with ten medals last month. The awards were for beers entered at the San Diego International Beer Festival, the Los Angeles International Commercial Beer Competition and the US Open Beer Championship.
CoCoNut PorTeR, MBC's flagship beer, won two bronze medals and one silver in Specialty Beer or Herb & Spice beer categories. Mana Wheat and Big Swell IPA also took silver in the Los Angeles competition in the Fruit Wheat Beer and American-Style Strong Pale Ale categories respectively. Non-production beers awarded were: silver for Red Cock Doppelbock in the German-Style Bock category, bronze for Drip-Dry Coffee Stout in the Coffee Beer category and silver for Wee Heavy in the Scottish Ale category. Recent limited release beers also took awards at the U.S. Open Championship: silver for La Perouse White in the Belgian Witbier category and silver for Sobrehumano Palena'ole in the Fruit/Vegetable Beer category.
Another new expansion is currently underway at Maui Brewing Co. At the production brewery, two new tanks were installed. The tanks, along with expanded cold storage, will increase production capacity. Simultaneously, a brand new location is also in the plans. "While we can't release any details just yet," says Garrett Marrero, "I can tell you that we will be building a new production facility and brewpub on Maui. We are committed to investing in our community, creating jobs, and developing a robust sustainable manufacturing industry for our State." The new facility will have an initial capacity of approximately 50,000 barrels.
Maui Brewing Co. is a truly Hawaiian brewery, and proud to be wholly produced in Hawaii. Recognized as Hawaii's #1 craft beer since 2005, the company has a strong commitment to the local economy and the environment. MBC beers are packaged with the most eco-friendly materials. Cans are manufactured on Oahu and designed by local Maui artists. They have the added bonus of better protecting the beer from both light and oxygen damage which can compromise the taste. Plastic rings are dangerous to marine life and therefore, a unique, recyclable plastic carrying device is used to hold the cans. The spent grain from beer production is donated to local ranchers for cattle feed and composting. MBC is also very active in several local Hawaiian charities.
Founder Garrett Marrero and his wife, Melanie, operate a 7-barrel brewpub at the Kahana location as well as a 25-barrel production brewery and canning facility in Lahaina. Maui Brewing Co. is a truly local beer as 100% of their products are made in Hawaii.
www.mauibrewingco.com – @MauiBrewingCo – Facebook