Flying Fish Wants NJ To Be More Craft Beer Friendly, So Let's Help Them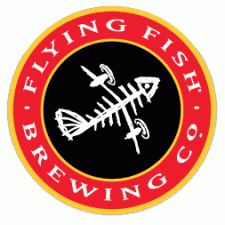 Flying Fish Brewing has been the most vocal craft brewery in New Jersey in regards to reforming the alcohol laws that affect the enjoyment of craft beer the most. Here's their latest message, please read it and find it in your hearts to help out if you can. Cheers, Dan (born and raised in New Jersey)
Contact the Governor To Help NJ Breweries
Thanks to all of you who previously contacted members of the General Assembly and Senate in the successful effort to advance pro-small brewery legislation through the New Jersey Legislature. Due to your efforts, A-1277/S-641 passed through both houses of the Legislature by wide margins with bipartisan support.
Now that we have reached the Governor's desk and are awaiting his decision on whether to sign the legislation, we are once again asking for your help in support of New Jersey brewers and consumers.
We are now asking you to contact Governor Chris Christie to express your support for A-1277/S-641.This legislation, developed by the Garden State Craft Brewers Guild, will give all craft brewers in the state more flexibility in how, when and where they sell and promote their beer.
Please contact Governor Christie ASAP to let him know that you support the legislation as a craft beer consumer and ask him to sign A-1277/S-641–as passed.
Please go to the Governor's website and send an email or make a phone call (609-292-6000) to show your support for the legislation. When sending an email, select the email topic as "Economic Growth" so the email is routed properly.
When writing/calling the Governor, you should comment on how this bill will help small brewers continue to create jobs, improve tourism opportunities and cut needless red tape. From the consumer perspective, you should comment on how the bill will allow you to have better access to the locally made craft beers you love.
Remember, please email or call the Governor ASAP to make sure your voice is heard and your support for A-1277/S-641 is registered.
Thank you for your continued support of New Jersey's craft brewers.