Modern Times Beer Presents 8 Black House Variations & A New DIPA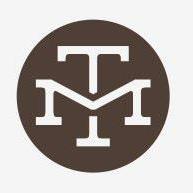 San Diego, CA  – Of all of Modern Times beers, Black House is definitely the one that lends itself most readily to variation. We've played around with it a bit already, but now we're taking it to the exxxtreme.
We've created 8 unique & utterly delicious variations on our year round oatmeal coffee stout, and we're tapping them all simultaneously. When, you ask? Black Friday, of course (that's Friday, November 29th…i.e. this coming Friday) at 12pm sharp in the Lomaland Fermentorium.
Attempt to prepare your mouth for this hurricane of flavor (you will fail):
Black House w/ toasted, shredded, unsweetened coconut & Ghanaian cocoa nibs
Black House w/ Oregon sour cherries & Madagascar bourbon vanilla bean
Black House w/ red jalapeno
Black House w/ whole nutmeg, whole allspice, cinnamon sticks, fresh ginger root, & vanilla beans (i.e. "Pumpkin Pie Black House")
Black House w/ Vermont maple syrup & Ghanaian cocoa nibs
Black House w/ French light toasted oak aged on 10 year Islay scotch
Black House w/ fresh cranberries, fresh thyme, & fresh rosemary (i.e. "Thanksgiving Black House")
Cask: Double Coffee Black House
Black House super freshly kegged
The whole thing will be completely a la carte, no tickets necessary. Pints will be $6 and tasters will be $2.50. Members of the League of Partygoers & Elegant People will be able to get growler fills for $10, along with early entry at 11:30am (be sure to wear your hoodie/bring your growlers!)
In other news, we just tapped a brand new double IPA: Lost Horizon, at 8.5% ABV our most robust beer yet. It's packed with Centennial, Chinook, Simcoe & Calypso hops, and the effect is large and most definitely in charge.
Lost Horizon is insanely fresh (both literally & figuratively), and we strongly recommend putting it in your mouth. Pints are $7 and tasters are $3 (cuz it's a beast & expensive to make).
Alrighty, that's all I've got for now, champs. Hope to see you this Friday in the tasting room!
Cheers & thanks,
Jacob McKean
Modern Times Beer
moderntimesbeer.com – @ModernTimesBeer – facebook