Elevation Beer Co. Expands to Texas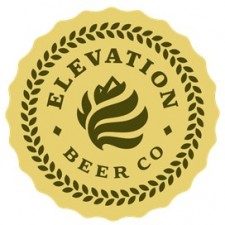 (Poncha Springs, Colorado) –  Elevation Beer Company and Favorite Brands LLC of Dallas, Texas are teaming up to bring Elevation's Black and Double Black Series of specialty and barrel aged beers to Texas.
"We are extremely excited to bring our beers to the great state of Texas.' Says Elevation Co-founder and Sales Generalissimo Xandy Bustamante. 'Texas has a great community of craft brewers and craft-beer centric retailers and restaurants and we are excited to bring our beers down to Texas' thirsty craft beer fans."
Favorite Brands will start distributing limited amounts of Elevation's seasonal Black and Double Black Series in 750ml bottles and draft to Dallas, Forth Worth, Austin, and Houston as soon as Elevation receives label approval.  The first beers to roll out will include Elevation's award-winning Apis IV; their Downpour a fresh hop Extra IPA; and Fanboy, a virgin oak-aged double IPA.
"The Favorite Brands team is absolutely geeked out, and excited to start our partnership with Elevation Beer Company.  They know their beer, from a great Berliner Weisse, to my personal favorite, their Bourbon Barrel Imperial Stout, Oil Man." Says Greg LaMantia, Jr, owner of Favorite Brands. "Truth be told I hope the words 'limited amounts', turns out to be short lived as we expect them to be well received and in high demand.  When you get good beer, and good brands you want to run with it, and Elevation has plenty of both."
Texas will be Elevation's first out of state market since opening in May of 2012 in Poncha Springs, Colorado.  In less than 18 months of operation, Elevation has won 6 medals for excellence and has 5 beers rated 90+ on the consumer beer rating website ratebeer.com.
Elevation will kick off its launch in Texas with a series of beer tastings and events, so make sure and check out their website and Facebook page for more information and exact dates and times.  
About Elevation
Elevation Beer Co. is an artisan microbrewery located in Poncha Springs, Colorado, just minutes from Salida, Monarch Ski Area, Arkansas River Headwaters, and fifteen 14,000-foot peaks.  Elevation specializes in brewing large adventurous beers for the craft beer fanatic, while trying to elevate the perception of what beer can be.