Maui Brewing Reports Q1 Growth in 2011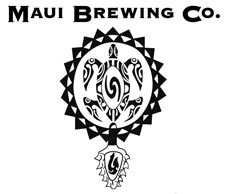 Lahaina, Maui, Hawaii – 9 May 2011 – Hawaii's premier craft brewery, Maui Brewing Co. (MBC), has experienced unprecedented growth throughout its six year history. Over the past 15 months, distribution has continued to expand into the states of Washington, Oregon, Colorado, Nevada and Texas. Maui Brewing Co. also began releasing draft beer in 15.5 gallon kegs to select mainland distributors last quarter.
MBC reports that in Q1 2011, sales are up by 79% for the same period last year. These numbers echo what the Brewers Association, the trade association representing the majority of U.S. brewing companies, released last August: strong mid-year numbers for America's small and independent craft brewers. Industry wide, dollar sales were up 12 percent in the first half of 2010, compared to nine percent growth during the same period in 2009. Volume of craft brewed beer sold grew nine percent for the first six months in 2010, compared to five percent growth in the first half of 2009.
The recent installation of a high-speed canning line is allowing the production facility to produce and package more than 600 cans per minute of Big Swell IPA, Bikini Blonde Lager, CoCoNut PorTeR, Mana Wheat and now limited or special release beers. MBC is starting to see the impact of the many improvements and efficiency upgrades made over the last year. "Keep selling and drinking our beer though! We've got the capacity now to do so much more." Overall expected production for 2011 is about 20,000 BBLs as compared to over 11,000 BBLs in 2010. "I'm excited to see the way our company and our team is evolving to keep up with the amazing growth. The success of Maui Brewing Co. means that we can further invest in our people, our community, and our environment. I am also proud to see that today's consumer is clearly 'trading up' in quality and cares to know the truth about where the products they consume come from. That's why we have made a commitment to always brewing locally," comments Garrett Marrero.
Maui Brewing Co. is proud to be among the 1,625 craft breweries in the United States. The Brewers Association reported that this is the highest number of breweries in 100 years. A century ago in 1910, consolidation and the run-up to Prohibition had reduced the number of breweries to 1,498.
Maui Brewing Co. is one of only two truly local Hawaiian breweries, brewing and packaging 100% of product in the state. Maui Brewing Co. and Hawaii Nui (on the Big Island) are very proud to be wholly produced "on-island". Maui Brewing Co. has been recognized as Hawaii's #1 craft beer since 2005 and the company has a strong commitment to the local economy, and deep concern for the environment. MBC craft beers are packaged with the most eco-friendly materials. Although cans and bottles are both recyclable, bottles still break and may pose a risk at beaches. The cans are manufactured on Oahu and designed by local Maui artists; they have the added bonus of protecting the beer in the best possible manner, protecting the product from both light and oxygen damage which can seriously compromise the taste. Plastic rings are dangerous to marine life and therefore, a unique, recyclable plastic carrying device is used to hold the products. The spent grain from beer production is donated to local ranchers for cattle feed and composting; and any cans damaged in production are donated to the Maui Humane Society. MBC purchased equipment from Maui Land & Pineapple, preserving a piece of Hawaii's canning history.
Founder Garrett Marrero and his wife, Melanie, operate a 7-barrel brewpub at the Kahana location as well as a 25-barrel production brewery and canning facility in Lahaina. Maui Brewing Co. is a truly local beer as 100% of their products are made in Hawaii.
Contact [email protected] for interviews, additional information, or media questions.  To order for your retail/restaurant/resort establishment, contact [email protected]