SweetWater Brewing Is Saving Our Access To Clean Water One Beer At A Time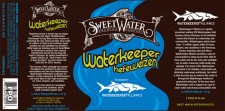 Saving Our Access To Clean Water One SweetWater Beer At A Time – Annual Campaigns to Protect our Rivers, Streams, and Coastlines Launch in the Southeast SweetWater's New Waterkeeper Hefeweizen Set to Debut May 19!
Atlanta, GA – Water is one of the most vital natural resources on the planet and access to clean water for our communities is a local cause we all can believe in.
SweetWater Brewery and local Riverkeeper and Baykeeper organizations have teamed up again this year to continue to save some of the most threatened rivers and coastlines in the southeast including; the Neuse and French Broad Rivers in North Carolina, the Black Warrior River in Alabama, the Chattahoochee River in Georgia and the Gulf Coast in Alabama and Florida still recovering from last year's oil spill.
The campaigns are running from Memorial Day weekend through July 4th to help raise awareness and much-needed funds to patrol, protect, and preserve these waterways. This year, SweetWater is taking the cause and the opportunity to another level with the release of their Waterkeeper Hefeweizen. Available this May on draft and in 22oz. ceramic printed bottles featuring a hand drawn image of the river and featured text telling the story of how SweetWater got involved supporting this critical issue and what customers can do to help.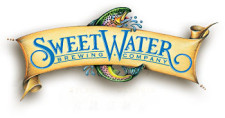 "We began working with Upper Chattahoochee Riverkeeper almost a decade ago to help them in their mission of protecting the river which provides clean water for millions of folks in the southeast (quite possibly you and definitely our brewery!)," explains SweetWater Brewery Founder, Freddy Bensch. "What started as donating cases of SweetWater for fundraisers and post river cleanup refreshments has turned into the successful Save the Hooch campaign."
By asking SweetWater's faithful drinkers to' "Give of their Liver to Save the River," SweetWater has raised more than $250,000 for UCR's mission alone. The success of the campaign has spread throughout the southeast to other local communities and their local Waterkeepers. The campaigns begin with kick-off events later this month to bring retailers and customers together to learn more about the cause like Atlanta's River Revival. Followed by a month-long campaign where consumers can help raise money by visiting participating accounts and purchasing a limited edition t-shirt or a paper fish to display their name and commitment to the environment.
"We raised tens of thousands of dollars for the Waterkeeper Alliance members with the help people who cared enough to come out and purchase a t-shirt or donate money, paddle down a river or anything else for the cause," said Bensch. "Every dollar has a direct effect on improving the water quality of our rivers and the awareness of how necessary it is to preserve and protect our water supplies."
Waterkeeper Hefeweizen will debut May 19th at Upper Chattahoochee Riverkeeper's River Revival kickoff event marking the start of the 6th annual Save the Hooch campaign in Atlanta. To learn more about our campaigns throughout the southeast, and to make a donation please visit www.waterkeeperbrew.org. For more information on the individual members of the Waterkeeper Alliance that are participation and the local retailers where you can make a donation please visit www.savethehooch.com, www.savetheblackwarrior.com, www.savetheneuse.com, www.savethegc.com and www.savethefrenchbroad.com.
About SweetWater Brewing Company:
SweetWater Brewing Company is an Atlanta-based craft brewery specializing in aggressive West Coast style beers. SweetWater's brews are unpasteurized and designed to be consumed fresh so distribution is limited to the Southeast. The award-winning lineup of year-round brews includes SweetWater 420, IPA, Blue, Sch'Wheat and Georgia Brown. SweetWater also features a Catch and Release series of beers available on a limited basis throughout the year, and an experimental, one-time-only Dank Tank series. The SweetWater Brewery, open for tours every Wednesday, Thursday and Friday at 5:30 p.m. and Saturday at 2:30 p.m., is located at 195 Ottley Dr NE, Atlanta GA 30324. For more information about SweetWater Brewing Company, please visit www.sweetwaterbrew.com – Facebook – Twitter