Latitude 33 Brews Up Some Anniversary Beers for Local Restaurants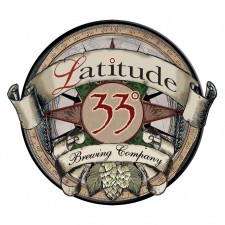 A little while back we were honored by a couple of local restaurants and were asked to create some new brews to help celebrate their anniversaries. Slater's 50/50 wanted something to compliment their epic bacon-centric menu. So what did we do? How about a smoked red ale fermented on American oak and with maple syrup, sounds like a good match with all things bacon.
Next we had Sublime Alehouse celebrate their first anniversary in San Marcos. They had asked that we brew something German themed but with an American twist. Sounds like an odd thing but we felt that a Meridian dry hopped Dunkle Weizen Bock could fit that bill. A rich dark color, medium/light bodied hefe with some kick.
Both are finally on tap at the tasting this weekend. So come in and help these local businesses celebrate their birthdays.