La Cumbre Brewing Expands Distribution to Select Colorado Cities
(Albuquerque, NM) — La Cumbre Brewing Co. is expanding its' distribution, with the help of Crooked Stave Artisans Distributing, to more craft beer loving cities in Colorado. Craft drinkers can find Elevated IPA, Red Ryeot, Malpais Stout on shelves and draft starting February 8, 2016 in Denver, Colorado Springs, Ft Collins, and Boulder; with A Slice of Hefen and Project Dank soon to follow.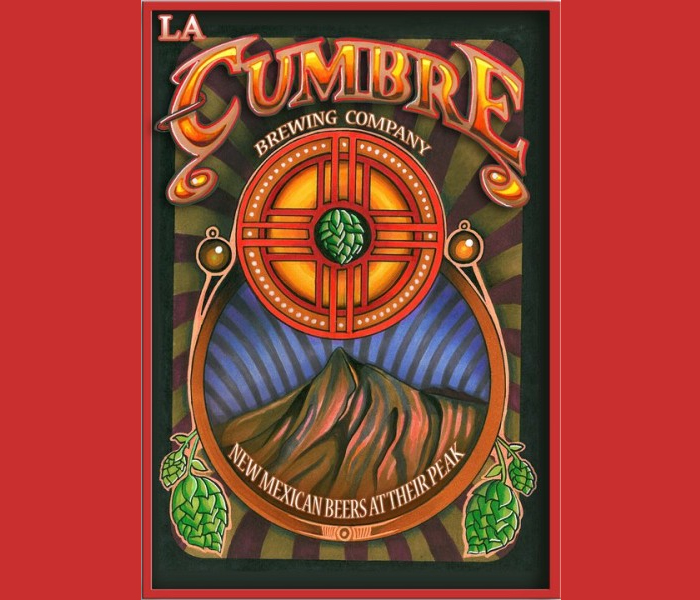 "I have personally received thousands of emails from craft beer drinkers in Colorado wanting our beers and we are very pleased to finally be able to fill that demand," said La Cumbre founder and Master Brewer, Jeff Erway. "We are stoked to have found a distribution partner with such a high regard for the craft," he added. "The staff at Crooked Stave are beer people. They're our people. It's a perfect fit for us!"
"We are thrilled to partner with such passionate artisans," adds Gary Bray, Vice President/GM of CSA Distributing. "Let's get elevated, Colorado!"
There is no denying Coloradans take their craft beer seriously. The state is home to some of the world's most award-winning breweries and La Cumbre is honored and proud to be among such great company. Elevated IPA, the Brewery's flagship, earned a gold medal at the 2011 Great American Beer Festival (GABF) and a bronze medal at the 2012 World Beer Cup. Malpais Stout took silver at both festivals the same years. Project Dank IPA earned a bronze medal at the 2013 GABF, a gold medal in the American Cask category at the 2014 Great British Beer Festival and is the 2014 National IPA Challenge winner.
La Cumbre Brewing Co. was founded in 2010 by Jeff and Laura Erway. Starting with just three 15 bbl fermenters and five part time employees, La Cumbre Brewing Co. has grown to an annual production of over 11,000 bbls and now employs thirty five staff members. La Cumbre Brewing Company has been recognized locally, nationally and internationally as one of America's truly world-class breweries.