Karl Strauss Welcomes Winter With Fullsuit Belgian Brown Ale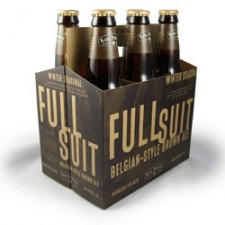 San Diego, CA – Here in San Diego, the nights are getting chilly and we're almost ready to release our fall seasonal, Fullsuit Belgian Brown Ale.  This beer is our spin on a nutty and smooth brown ale, warm fermented with a Belgian yeast strain adding a spicy and peppery complexity.  Firm toasted malt and roasted nut flavors are underpinned by a hint of vanilla that comes from aging the beer on French oak.
We condition this beer on French oak chips, giving the finished beer a subtle vanilla and oak finish—it's almost like a graham cracker in a glass.  Fullsuit Belgian Brown will be available across California in 12oz bottles and on draft, beginning November 1, through February, 2013.
Alcohol by Volume: 6.3%
Color: 32 SRM
Bitterness: 24 IBU
Availability: November-February, Kegs and Bottles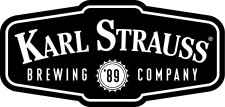 About Karl Strauss Brewing
Karl Strauss Brewing Company has pioneered the San Diego beer scene since 1989 with innovative beer releases and award-winning favorites like Red Trolley Ale and Tower 10 IPA.  The company took home 23 medals in 2012 and is currently ranked #39 on the list of the country's top craft breweries with sole distribution in California.  2013 is on pace to be another exciting year of double-digit sales growth, with the brewery opening to the public this spring and a new brewery restaurant slated for this fall.
www.karlstrauss.com – @Karl_Strauss – Facebook