Karl Strauss Brewing – News for Summer 2012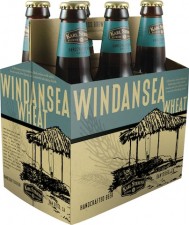 Karl Strauss Brewing announced their big expansion news last month. Here are some interesting follow up items from San Diego's own Karl Strauss.
New Products
"After brewing our Bavarian-style Hefe for close to a decade, we're pleased to announce that Windansea Wheat is joining our line-up of bottled beers.  We are doing the first bottling run today and the beer will hit shelves June 1!"
"We are in the works on our 2012 limited-release Holiday beer to continue our 12 Days of Christmas (San Diego style) series.  We are also continuing our Barrel-Aged Anniversary series with our Karl Strauss 24th Anniversary Flanders Red Ale.  We just tasted the beer (it's been in the barrels since February) and its already getting a great oak character.  We are looking forward to how this one is going to taste with time."
New Additions to The Team
"We are excited to announce our latest hire, Kevin Riddiough.  Kevin is our new 'Distributor Sales Manager' and he will be in charge of our Northern California market.  Kevin will call on our distributors as well as retailers and restaurant/bar operators.  He will also support our Field Marketing efforts which will include managing our participation in beer festivals as well as hosting Beer Dinners.  Kevin comes to us after spending 15 years in the 'Pacific Wine & Spirits' system, so he is already familiar with the Beverage Alcohol industry as well as the Northern California marketplace."
Projected Barrels
With our recent brewery expansion (Four 240-barrel JV Northwest fermenters, new Comac keg machine imported from Italy; new driveway and loading dock, cooperage investment of an additional 600+ kegs)  and expansion into Nor Cal, we are shooting for 45,000  bbls in 2012.