Hangar 24 Releasing Barrel Roll No.03 – Pugachev's Cobra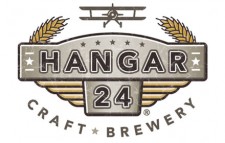 Redlands, CA – Hangar 24 Craft Brewery is gearing up for the third release in their exclusive Barrel Roll Series, Pugachev's Cobra. Pugachev's Cobra is a Russian Imperial Stout aged for eight months in freshly emptied bourbon barrels and boasts an ABV of 16.5%.
Pugachev's Cobra will have limited availability on draught and in 750mL bottles both in the brewery and various on and off premise locations.
Brewery pre-sales will take place at Hangar 24 on Wednesday, December 7 beginning at 4pm with the beer actually being released on Saturday, December 10 beginning at 11am. Each 750mL bottle will sell for $20 with a 5 bottle limit per person.
Hangar 24 will also release small quantities of rare beers in the brewery during the Pugachev's Cobra pre-sale on Wednesday, December 7. The schedule is as follows:
4pm – Non-barrel aged Pugachev's Cobra (Russian Imperial Stout)
Small Stout (made from Pugachev's 2nd runnings)
5pm – Humpty Bump (Barrel Roll release No. 02 – Belgian Strong Golden Ale barrel aged with Brett)
6pm – Immelmann (Barrel Roll release No. 01 – Imperial Porter)