Hangar 24 Announces 2017 Pugachev's Cobra Release & PugaFest Event
(REDLANDS, CA) – Our 2017 version of Pugachev's Cobra has arrived and early tastings of our premier Barrel Roll offering are showing it to be as rich and decadent as ever. Come celebrate the release on Nov. 11 as our day-long PugaFest celebration takes place at the Redlands Taproom. PugaFest is free of charge and will take place from 1-10 p.m.on Nov. 11.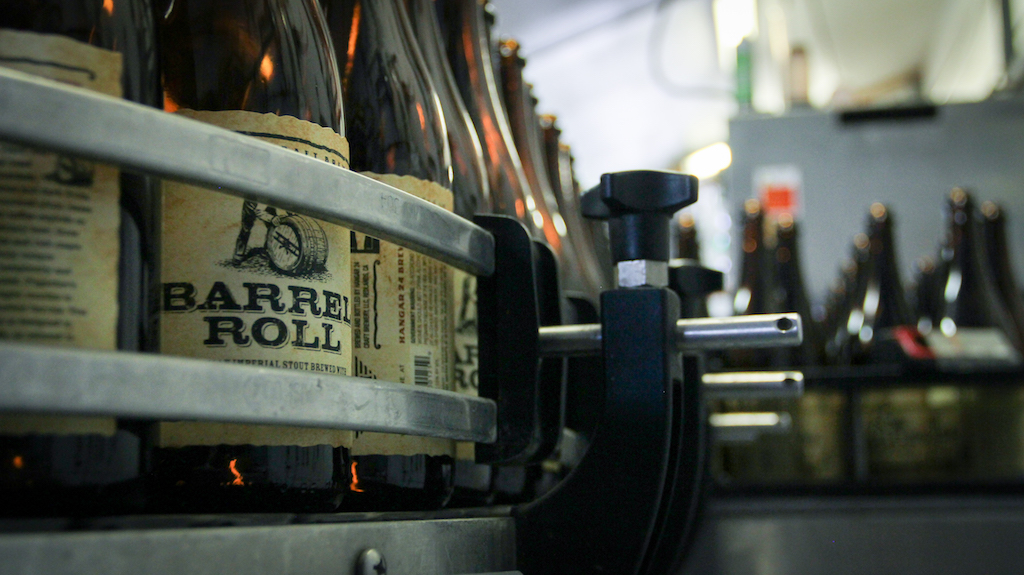 There will be 14 different versions of Pugachev's Cobra on hand for this one day only. Varieties include aged version of Pugachev's Cobra releases from previous years, as well as unique variants that only will be available at the event. Bottles of 2017 Pugachev's Cobra will also go on sale, just in time for your Thanksgiving celebration later this month, to give away as an ideal Christmas gift, or just to have on hand aging in your basement. Pugachev's Cobra can also be enjoyed now as it has already aged eight months in bourbon barrels.
Pugachev's Cobra is a Russian Imperial Stout, jet black with notes of dark chocolate, roasted coffee and the perfect complement of bourbon. Aromas are of chocolate, vanilla, oak, bourbon, licorice and dark fruits. The 2017 version clocks in at 15 percent ABV and the 750 mL corked-bottle format makes it perfect for sharing with friends or family.
Be one of the first to try it at PugaFest, a celebration that will include music from bands like Orange County's Poor Man's Change, and local favorite Zentonic. There will be food from Tom's Smokin' Hot BBQ, and coffee from Augie's Coffee Roasters in Redlands.
Note: The Redlands Taproom will be closed from 10 a.m.-1 p.m.on Nov. 11 for a private event.
###
About Hangar 24 Craft Brewery
Hangar 24 is an independently owned craft brewery with locations in Redlands and Lake Havasu City, Arizona. The company produces a diverse award-winning line of beers ranging from the best-selling Orange Wheat to the exclusive barrel-aged Barrel Roll Series, including the renowned Pugachev's Cobra. Visit hangar24brewery.com, or find us on Facebook, Instagram and Twitter.