Green Flash Brewing Lowers Pricing To The Entire State of Virginia Prior To Brewery Launch
(San Diego, CA) – With a Virginia Beach facility set to open in 2016, Green Flash Brewing Co. Co-founders Mike and Lisa Hinkley are thinking like locals as they announce plans to match San Diego's pricing and product assortment throughout the state. Starting in February 2015, one year in advance of opening the brewery, Virginia locals will enjoy the same products and pricing offered in Green Flash's home market of San Diego. Specialty Beverage, which distributes Green Flash across the state of Virginia, is pitching in to help cover the cost of shipping beer from San Diego to Virginia. By not passing on the cost of freight, retail prices of Green Flash in the state will drop by up to 20%.  Virginia will also be the exclusive state on the East Coast to carry Green Flash in 6-packs and an expanded draft beer selection previously available out west.  These plans are an indication that Green Flash intends to extend the benefits of brewing and shipping beer in the mid-Atlantic to customers on the entire East Coast, starting in Virginia.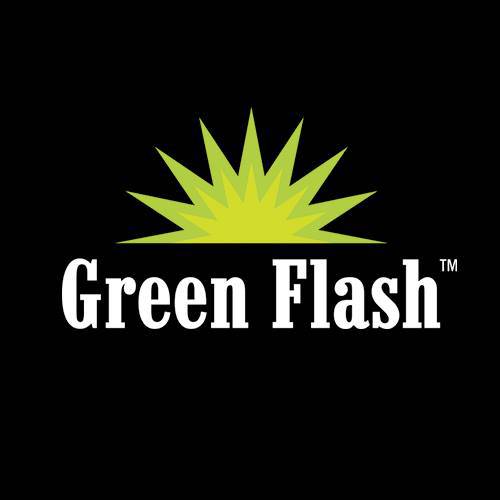 "We want our customers in Virginia to consider Green Flash their local brewery now, with pricing and product availability identical to the offerings in San Diego," states Mike Hinkley CEO and Co-Founder of Green Flash. "We are offering locals the first taste of things to come for the eastern half of the US when we open in 2016."
The price reduction applies to the entire Green Flash rotation – for both packaged and draft beer. Six packs will include 30th Street Pale Ale, Soul Style IPA and the 2015 Hop Odyssey series release beers – an offering that will be available exclusively in Virginia on the East Coast.
Green Flash officially broke ground in October 2014, and the entire team is committed to building brand awareness within the community by engaging locals on many levels. Last year, Brewmaster Chuck Silva initiated partnerships with several breweries in the state to produce collaboration ales. The brewery will also host their 2nd annual Virginia Beach Treasure Chest Fest to raise money for local breast cancer charities later this year.
By sharing these locals-only benefits with consumers in their 2nd home state, Green Flash is focused on laying the foundation to build strong and lasting relationships with consumers throughout Virginia.  
About Green Flash Brewing Co. 
Green Flash Brewing Co., is located in San Diego, California, and was founded in 2002 by Mike and Lisa Hinkley.  Brewmaster, Chuck Silva, leads brewing operations. Green Flash is an award-winning brewer of fine, hand-crafted ales, and specializes in brewing assertive and distinctive beers, such as the nationally acclaimed West Coast I.P.A.: an award-winning beer whose wide acceptance has helped define a category.  Green Flash brews ten styles of beer regularly, on draft and in bottles as well as a growing lineup of seasonal and special offerings, including several barrel-aged beers, throughout the year.  Please visit the Green Flash website www.greenflashbrew.com for more information.