Grand Teton Brewing Wins 3 Gold Medals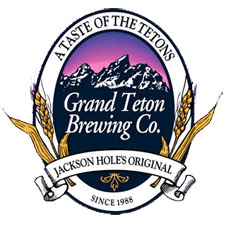 GRAND BREWING COMPANY WINS THREE GOLD MEDALS AT THE NORTH AMERICAN BREWER AWARDS!
VICTOR, ID – Grand Teton Brewing Company, known throughout the West for their exceptional microbrews, has won 3 gold medals and 1 bronze medal at the North American Brewers Awards (NABA).  Bitch Creek ESB won gold once again in the American Brown Ale category.  This is the third consecutive year Bitch Creek has won the gold at this event.
After winning a silver medal last year, Teton Ale out performed all other beers at the 2009 NABA by winning two gold medals!  The gold medals came in the California Common and Amber Lager categories.  From Grand Tetons' renowned Cellar Reserve Series, the Double Vision Doppelbock won a bronze medal in the Doppelbock category.
Teton Ale is Grand Teton Brewing Co.'s original flagship brew that has stood the test of time.  Winning 2 Gold Medals this year is a testament not only to the quality of the beer, but also to the brewery itself.  The brewery was founded on the premise that full-flavored, handcrafted beers would find a niche in the modern market place.  Twenty-one years later, Grand Teton Brewing is still growing and Teton Ale is still winning awards.
Teton Ale is a full-bodied, amber brew with rich copper color from the Crystal and Munich malts.  Cascade, Chinook and Willamette hops are used to achieve the unique, fresh flavor and robust finish that is long and complex on the palate.
Over the last few years, Bitch Creek ESB has become dominant at the highest level of beer competitions.  In its first appearance at the United States Beer Tasting Championships, it was declared the 2008 Overall Grand Champion in the ESB category.  It won a bronze medal at the last World Beer Cup.  Bitch Creek ESB has won 6 medals in the last 6 years and 3 consecutive Gold Medals at the North American Beer Awards (NABA). At the Great American Beer Festival, Bitch Creek won medals 4 of the last 5 years, including 2 Gold Medals.  To win consistently at this level requires a truly superior brew.
Bitch Creek ESB perfectly balances big malt sweetness and robust hop flavor for a full-bodied, satisfying mahogany ale.  Like the creek for which it's named, Bitch Creek ESB is complex, full of character and not for the timid.
The success of Bitch Creek has not gone unnoticed.  Record numbers of beer drinkers have been calling, visiting and emailing the brewery wanting more distribution.  Many will get their wish!  This summer, Grand Teton Brewing Co. will bring on additional distributors in Missouri, Minnesota, California and Nevada!
Grand Teton Brewing Company was founded in 1988 as the first modern "micro" brewery in the state of Wyoming.  Today, Grand Teton Brewing is in the top 100 craft breweries in North America.  Premium microbrews include the award-winning Bitch Creek ESB, Sweetgrass IPA, Workhorse Wheat and the favorites of the Yellowstone and Grand Teton National Parks, Old Faithful Ale (pale golden), Au Naturale (organic blonde ale) and Teton Ale (amber).  From their production facility in Victor, Idaho, Grand Teton Brewing Company beers are hand-crafted from only the finest ingredients, including locally-grown grains and pure Teton mountain spring water.  GTBC is a green company utilizing bio-diesel and feeding local farmer's cattle with spent grain from the brew kettle.  Discriminating beer drinkers can find their favorite GTBC brews on tap and in bottles throughout Idaho, Wyoming, Montana, Utah, California, Colorado, Wisconsin, eastern Washington and now Oregon!
###