Firestone Walker – Firestone 14 News and Rumor Update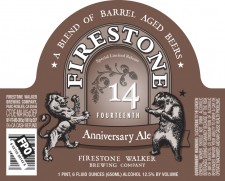 We ran a quick piece over the weekend sharing news of Firestone Walker sending their stronger beers across the country. This would bring Firestone 14, Parabola, Double Jack (To Be Bottled) and Abacus to the east coast for 2011. Now we have more exciting news.
Firestone 14 will be shipped to Colorado this year pending distribution details.  This is the first time any Firestone Beers have entered the rocky mountain state.  Stay tuned for more details on Firestone 14 as the news unfolds.