Dog Rose Brewing Expands Distribution to Six Counties in Northern Florida
(St. Augustine, FL) – Dog Rose Brewing Co., a St. Augustine, Fla.-based brewery, has partnered with Champion Brands to distribute their craft beer to six counties in Northeast Florida. Champion Brands is now distributing craft beers from Dog Rose to restaurants and bars in Duval, St. Johns, Clay, Baker, Nassau and Putnam counties. Dog Rose Brewing is owned and operated by Doug Murr and his wife, Courtney.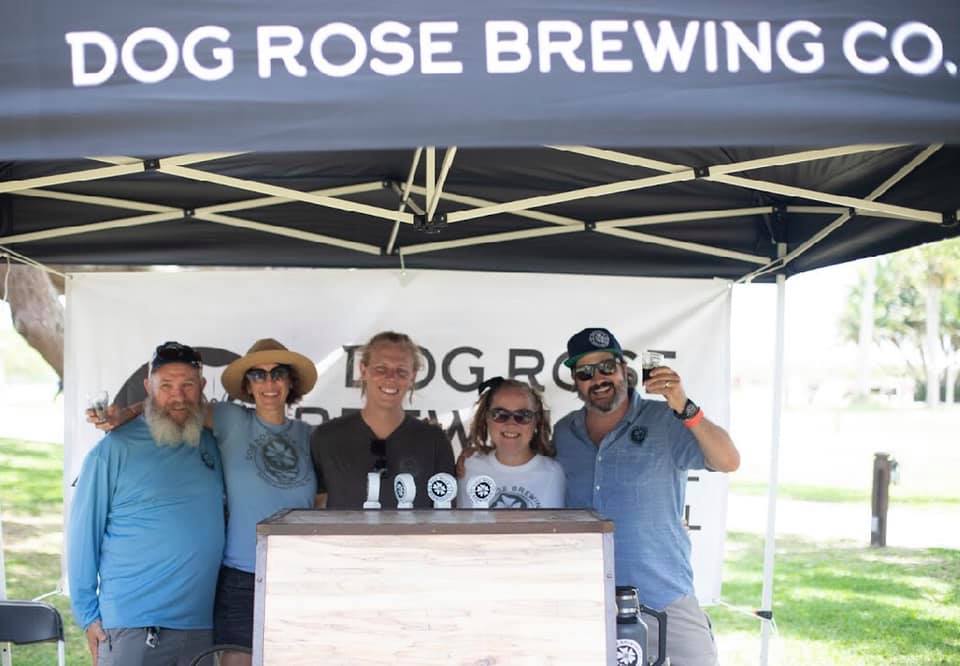 "Dog Rose Brewing Company is ecstatic to share our experience and passion for craft beer with our community," said Doug. "We believe there is a gap in the market for quality true to style beers and with the help of Champion Brands, we are ready to fill it."
Courtney added, "It was very important to Dog Rose that we partner with a company that shares our core values and overall vision for our brand. We found that in Champion Brands and couldn't be more excited about it."
Doug spent 15 years as the head brewer with A1A Ale Works in St. Augustine before he and his wife opened their own establishment in the historic Lincolnville neighborhood in October of 2017. This is the first St. Augustine-based brewery partner for Champion Brands. The beverage wholesaler prides itself on supporting local breweries and promoting the continued growth of locally crafted beverages in Northeast Florida.
"It's rare to have a new brewery hit distribution with so much commercial brewing experience behind their beers," said Champion Brands Craft & Specialty Category Manager Earl Sutton. "We have no doubt the flavorful beers Doug is brewing will gain countless new fans as they're offered at restaurants and bars around St. Augustine and beyond. We're both humbled and excited to be a part of the next chapter of the Dog Rose story. To bring the Murr and the Champion Brands families together in this partnership is something truly special."
The Dog Rose brewery and taproom is located at 77 Bridge St. in St. Augustine, Fla. in the historic neighborhood of Lincolnville. It opens daily at 12:00 pm. You can learn more about their products and hours of operation at dogrosebrewing.com. Retailers interested in offering their customers Dog Rose's beers should contact Champion Brands at (904) 268-1220 or visit championbrands.net.