CraftHaus Brewery Launches Shiny New Toy
(Las Vegas, NV) – CraftHaus Brewery has found the cure to a common ailment known as Shiny New Toy Syndrome. This syndrome is especially found to be concentrated in the craft beer community. With the launch of Shiny New Toy, Extra Pale Ale on March 24th, a cure is now available.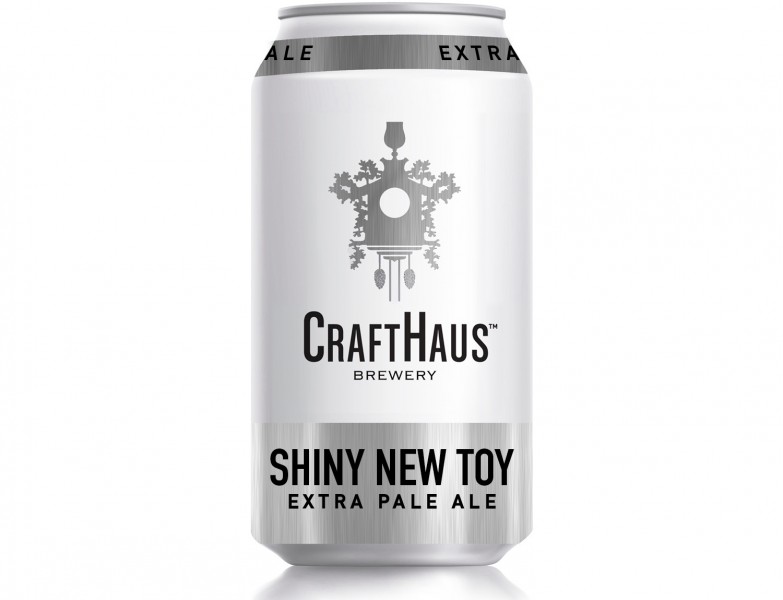 For those forever chasing that shiny new toy, CraftHaus Brewery offers a limited edition, single-hop Extra Pale Ale. Each batch will feature a new, experimental hop. The first release will highlight the potent juicy aromas of tropical fruit and pine from Idaho 7 hops. Shiny New Toy will provide a refreshing malt canvass to allow the beauty and individuality of a single hop to shine.
"We are pleased to be part of a cure for this all too common ailment," Co-Owner, Wyndee Forrest. "Beer should be fun!" Co-Owner, Dave Forrest, and if we can't enjoy ourselves along the way over a wonderful beer together, then we have lost our "why."
The Shiny New Toy series marks the fifth beer to be offered in a canned package format. CraftHaus Brewery currently cans three core beers and a seasonal sour beer. The addition of ever-changing Extra Pale Ale rounds out their portfolio. The first tapping and can launch will be at the brewery's taproom on March 24th at 5:00pm.
Shiny New Toy will be offered for a limited time on draft and in twelve ounce, six-packs across the Vegas valley. Proudly distributed by Bonanza Beverage in Clark County, Nevada.
About CraftHaus Brewery
CraftHaus Brewery, established September 2014, is passionate about creating quality driven beers and sharing them with their community. Owners, Wyndee and Dave Forrest successfully changed licensing for the city of Henderson to a more craft friendly license. Their brew team is lead by educated, professional brewers, Steve Brockman and Steph Cope. The taproom is open for the public to enjoy. Learn more about CraftHaus Brewery at www.crafthausbrewery.com