AleSmith Expands Distribution to Kansas via Standard Beverage Corp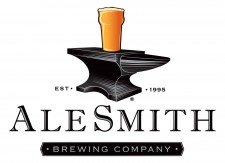 (Lenexa, KS) – Standard Beverage Corporation takes a strategic and momentous step forward in their commitment to improve the path to market in its Premium Beer Division. On March 7, 2017 SBC executed a Wholesale Distribution Agreement with AleSmith Brewing Company. "I cannot think of a more respected, or critically acclaimed beer-maker for SBC to present and offer to Kansas retailers and consumers, in the context of christening our new Premium Beer organization with, than AleSmith Brewing Company.
Out of 22,000 breweries reviewed on RateBeer.com they have consistently been among the top 5 for beer quality/reputation in the world. What an incredible treat for Kansas craft beer consumers," proclaimed Senior Vice President of Premium Beer Bob Sullivan. AleSmith is the first new brewery for SBC to sign an agreement to distribute since its significant overhaul and investment in its Premium Beer Division. AleSmith beers should be available to Kansas retailers and consumers by mid-May. "We are extremely excited to partner with Standard Beverage in Kansas," says James Valles, AleSmith Director of National Sales. "Their investment in revamping the Premium Beer Division demonstrates the long term commitment they have in offering high-quality brands to craft consumers state-wide. We look forward to working closely with the entire team at Standard offering our beers to the rapidly growing Kansas craft beer market."
San Diego-based AleSmith has been recognized by consumers and critics alike as one of the world's foremost craft brewing companies, rated #1 brewery in the world on RateBeer.com (2013 and 2005), named Small Brewing Company of the Year at the Great American Beer Festival (2008) and awarded numerous other medals at national and international competitions. Known for legendary craftsmanship and quality taste inspired by European classics, AleSmith started humbly in a small single-unit space in the commercial district of Miramar in 1995. Today it resides on a street named after the brewery, in a 105,000+-square-foot, state-of-the-art brewery with an 85-barrel brewing system and the area's largest tasting room. AleSmith features 60 taps, an outdoor beer garden, event space and a museum honoring the late, great Baseball Hall of Famer and "Mr. Padre" Tony Gwynn. AleSmith's acclaimed beers, including Speedway Stout, IPA, Nut Brown Ale, San Diego Pale Ale .394 and X Extra Pale Ale, are distributed in 24 states in the U.S. and six countries.
www.alesmith.com – @AleSmithBrewing – Facebook
Standard Beverage Corporation is a leading, Kansas-based and Kansas-owned, full-line wholesale distributor of fine wines, spirits, and beer. With offices in Lawrence, Lenexa, and Wichita, SBC employs approximately 250 dedicated people, and provides roughly 3,000 licensed retailers the most diverse portfolio of the industry's best and most well-known brands. The company is committed to the development of long-term quality relationships with its retail customers, employees, and supplier partners for the purpose of ensuring sustainable growth and profitability, while providing Kansas consumers with access to the most remarkable and innovative adult beverages available. Embracing the philosophy of continuous improvement, the company focuses on serving the needs of both its retail customers and suppliers while maintaining its position as market leader, through the implementation of creative and innovative business practices.
www.standardbeverage.com – facebook – @SBCKansas