Cigar City Brewing Expands Distribution to New Jersey
(TAMPA, FL & Trenton, NJ) –  Tampa, Florida's Cigar City Brewing is proud to announce the addition of New Jersey to the brewery's distribution network. This is the third new state to receive deliveries of Cigar City Brewing's award-winning beer in 2017. CCB will be partnering with Hunterdon Brewing Company to serve the entirety of the state.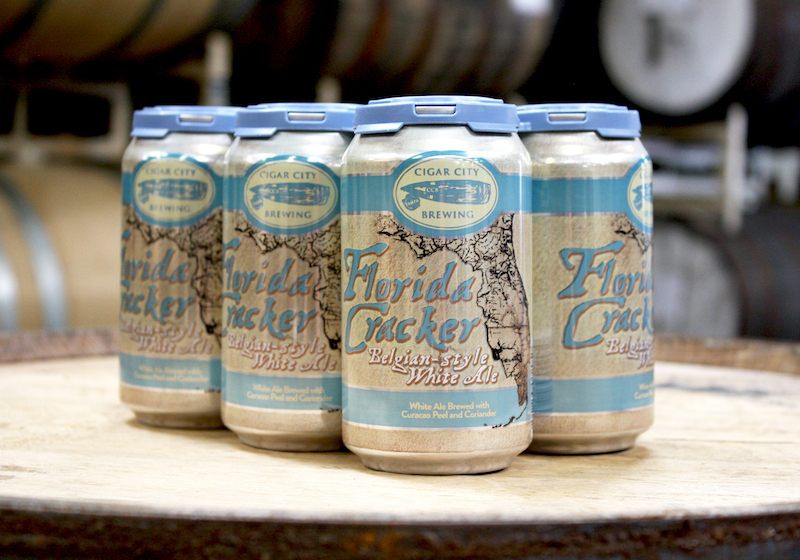 "Hunterdon Brewing Company has been the premier craft brewing wholesaler in the Garden State for many years so our decision to partner with their team was an easy one," says Cigar City Brewing's Neil Callaghan. "Their talent will help put Cigar City Brewing's beer into the hands of craft beer lovers all over New Jersey, a state we've been eyeing for quite a while. The Hunterdon Brewing folks have already been amazing partners and we couldn't be happier to be working alongside them."
Twelve ounce cans of Jai Alai IPA, Maduro Brown Ale, Florida Cracker Belgian-style White Ale, Invasion Pale Ale and Tampa-style Lager can currently be found in this new market with draft beer to follow shortly behind.
Cigar City Brewing's beer, including award-winning Jai Alai IPA, is now available in nine states encompassing Florida, Georgia, Alabama, Virginia, Pennsylvania, New York, Tennessee, North Carolina and New Jersey. Cigar City Brewing's ales and lagers are also exported to the country of Denmark.
Visit Cigar City Brewing's website [ www.cigarcitybrewing.com ] to find the CCB beer closest to you.
About Cigar City Brewing:
Cigar City Brewing, makers of Jai Alai and Hunahpu's Imperial Stout, was founded in 2009 by Joey Redner with the goal of creating quality beer that reflected the flavors and history of the Tampa region. This unique perspective resonated with the local and national markets alike and the brewery has quickly grown from 1,000 barrels of beer in 2009 to an excess of 65,000 barrels produced in 2016. The 2016 partnership with Oskar Blues of Lyons, Colorado ushered in a new era of growth for this Florida-based organization, with new markets and technologies on the horizon.