Order Firestone Walker Parabola, Drakes Hopocolypse & The Rare Barrel
Are you in a region that doesn't get Firestone Walker and their amazing Parabola Imperial Stout aged in Bourbon Barrels? Don't sweat it, Bine and Vine can ship it to you.  Also check out the super fresh Drake's Hopocolypse and the puckering Arrows of Neon by The Rare Barrel.  Make sure to browse around, they have a bit of something for everyone.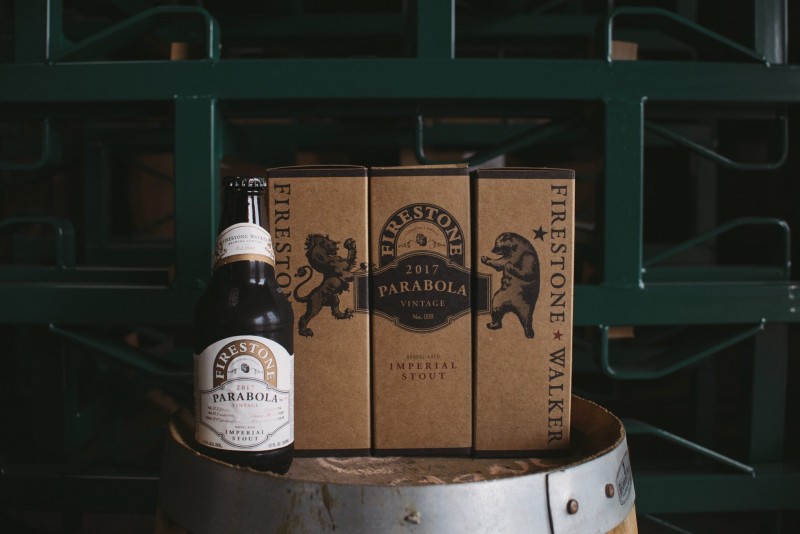 Firestone Walker Parabola 2017 12 oz. bottle LIMIT 1 – Parabola is a beer of darkness and immensity, a barrel-­aged beast that is routinely ranked as one of the top beers in the world.  This Russian imperial oatmeal stout is aged for a full year in  Heaven Hill barrels, developing flavors of rich, chewy roasted malts, charred oak and bourbony vanilla. Parabola bares its teeth with its impenetrable black hue and soaring alcohol, yet its bite remains refined with a silky, balanced finish.
Drake's Hopocolypse (Green label) – Our incarnation of the Hopocalypse this year begins gently with a kick from Jarrylo and Polaris in the whirlpool, releasing an almost minty and floral quality, with notes of fruit and soft spice. Our dry-hopping takes four different hops and blasts the brew with heavy pine, citrus peel, and tropical fruit aromatics that lead your path into a clean bitter snap. A bit of wheat and caramalts add a soft touch of sweetness. As the flavor fades you are left chasing more. Be weary, for the Hopocalypse is nigh…
The Rare Barrel Arrows of Neon – Arrows of Neon is a golden sour beer aged in oak barrels with lemon peel and lime peel. Fermented with a collection of special microorganisms this golden sour beer features aromas of citron and lime zest with flavors of fresh lemonade and tart lime juice. A sour beer that takes time, a journey of lemon and lime, just keep truckin on.