Catawba Brewing Releases Wolfeman Kolsch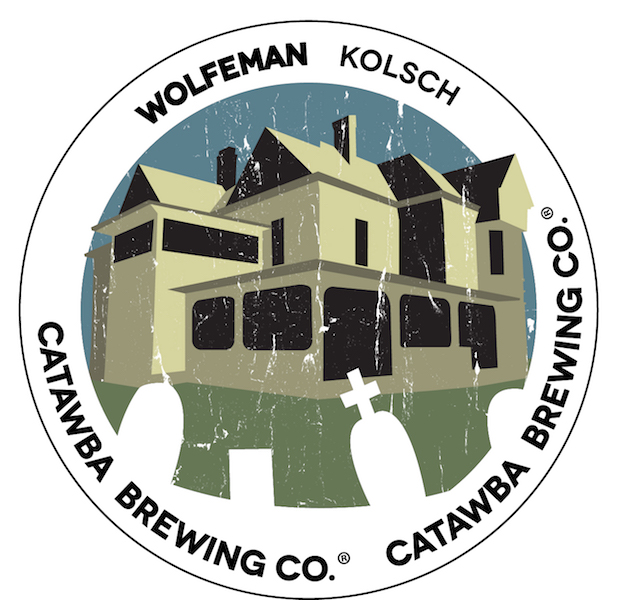 (Morganton, NC) – Catawba's Small Batch German Kolsch was given a local twist, as it was brewed with WNC hops that had roots in the ground at the time famed author Thomas Wolfe called Asheville home. These indigenous hops inspired a beer brewed in honor of the Wolfeman himself, and the road race that carries his name. 2016 marks the 40th Anniversary of the Thomas Wolfe 8K, Asheville's oldest race. The hops were long believed to be English in origin, but after a series of dry-hopping trials, Catawba brewers determined they were more closely related to Noble hop varieties like Hallertau or Tettnang. True to style, Wolfeman Kolsch is light in both body and appearance, crisp and effervescent, with subtle notes of ale-type fruitiness. Our native WNC hops are responsible for its characteristic dry finish. Enjoy this local flavor in a traditionally brewed Kolsch, and plan on running off those extra calories on October 15th at the Thomas Wolfe 8K.
About Catawba Brewing Company
Founded in 1999 by the Pyatt family, natives of Western North Carolina, Catawba Brewing operates a main production facility in downtown Morganton, NC at 212 S. Green St; a boutique brewery/tasting room in downtown Asheville, NC at 32 Banks Ave; and a tasting room in Asheville's Biltmore Village at 63 Brook St. Catawba beers can be found in NC, SC, TN, and now AL. Find us at www.catawbabrewing.com.