Cask's Not Dead Fest Presented by Yorkshire Square Brewery and LA Brewers Guild
(Los Angeles, CA) – Join Yorkshire Square Brewery and the LA Brewers Guild on November 17th, 2018 for the First Annual CASK'S NOT DEAD FEST, showcasing proper cask beer from breweries selected by Yorkshire Square's head brewer, Andy Black, for their skills at making fantastic and interesting beer. Consider this event as a call-to-arms for the cask-passionate, and an enticement of the cask-curious, to celebrate the glory of real cask beer. "Cask beer is often relegated to a position as a historical novelty, but little do folks realize how versatile and exciting cask beer can be," Black states. "I wanted to create an event where we can really show off how special it is and reward the cask fans of SoCal with something that celebrates the technical skills of cask beer brewing."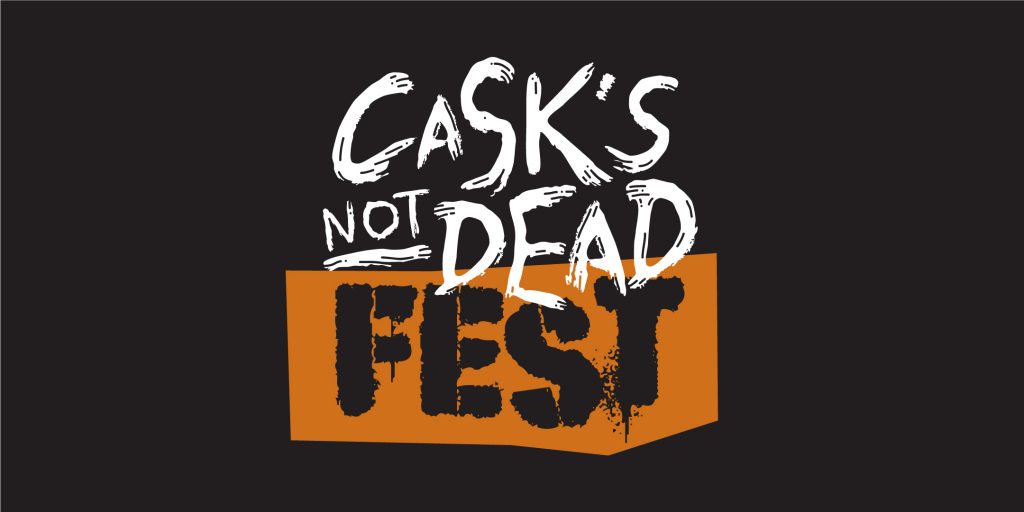 Over 25 breweries will be present, alongside live music, food trucks, and patio games, culminating in a competition with the brewers vying for accolades in the technical art of cask brewing. Most competitions judge on beer style and flavor, whereas this one is strictly on the merits of the beer as a cask beer. Cask beer is best identified by its beautiful foam, low carbonation, slightly elevated temperature, and most importantly, its drinkability. The judging panel is comprised of professional brewers, Cicerones, and BJCP-certified judges.
VIP admission starts at 12:30 PM and they will get the first crack at fresh cask beer, infinite pours in their special proper pint glassware and no crowds. General admission begins at 2:00 PM and they'll get infinite pours, too. Food trucks will also be on site to soak up all of the delicious beer.
Featured breweries include: Yorkshire Square Brewery (obviously), Arts District Brewing Co., Bagby Beer, Beachwood Brewing, Cellador Ales, Eagle Rock Brewery, El Segundo Brewing Co., Figueroa Mountain Brewing, Firestone Walker Brewing Co., Green Cheek Beer Co., HopSaint Brewing Company, Inland Wharf Brewing Co., Institution Ale Co., Karl Strauss Brewing Company, Los Angeles Ale Works, MacLeod Ale Brewing Co., Monkish Brewing Co., Mumford Brewing, Pizza Port San Clemente, Riip Beer Company, Simmzy's Smog City Brewing Company, Stereo Brewing Company, Topa Topa Brewing Company, Transplants Brewing Company, Trustworthy Brewing Co., and more to come!
Tickets can be purchased at
https://www.eventbrite.com/e/casks-not-dead-fest-2018-tickets-51048472355
;additional information, including the most recently confirmed breweries and food trucks can be found on the Facebook event page (https://www.facebook.com/ events/554776371607531/).
About Yorkshire Square Brewery
Yorkshire Square was founded in 2015 by a Yorkshireman with a dream of British beer. We opened our doors in 2017 to the thriving craft brewing scene of Torrance, CA with the simple goals of British beer done right and cask at the highest level. We believe that British beer, cask ale, and pub culture have been maligned in America despite the incomparable contribution of British brewing to what is now the globally significant American craft beer renaissance. As such, we look to redress the balance of appreciation for British beer through brewing excellent old-school and modern British beer with a sense of place, spreading awareness and education about British beer and culture, innovating cask methods and passing on this knowledge, offering year-round cask and keg beers that reflect a British identity (real malt flavor, considered hopping, yeast presence, and superior drinkability), and utilize savvy education and marketing to properly re-introduce a wider public to honest and delicious British beer.
About the Los Angeles Brewers Guild
The mission of the Los Angeles County Brewers Guild is to promote and protect local independently-owned craft breweries and advocate for the strengthening of the craft beer industry. The LABG strives to encourage the growth of world-class beer culture within L.A. county through various educational efforts and aims to stimulate growth through community engagement. Formally founded in 2013, the LABG is a federally recognized 501(c)6 non-profit organization.