Bottle Logic Brewing's Ground State Voted Best Craft Beer of 2016
Last month, the readers of The Full Pint selected The Best Craft Beer of 2016.  It was a pretty close race between New Belgium Brewing's Citradelic, Firestone Walker's Luponic Distortion and Abnormal Beer's M3.  In the end, with the support of Bottle Logic Brewing's loyal fan base, Ground State came out on top at the end.  While Ground State was a small, brewery only release, it gained a lot of steam in the enthusiasts community through tastings, bottle shares, trades and for better or worse, the secondary market.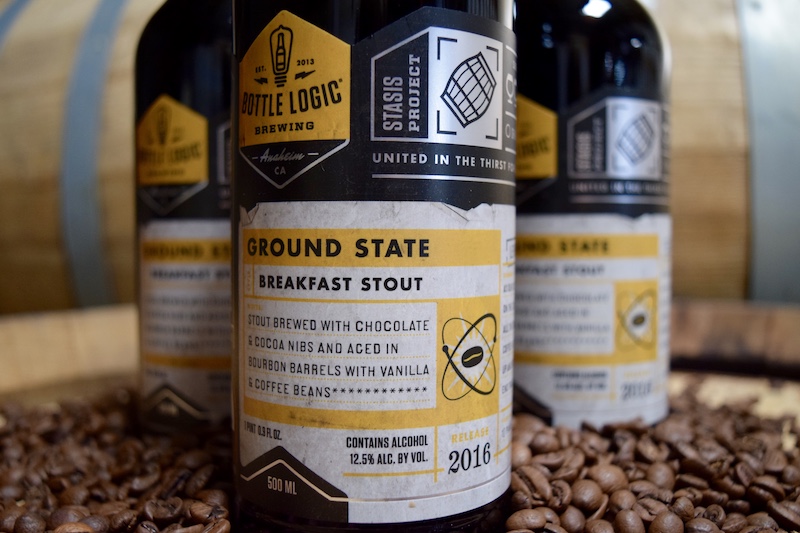 We reached out to Bottle Logic Brewing to get word on the big win.
"We're so honored to have Ground State recognized as The Full Pint's 'Best New Craft Beer of 2016' amongst so many of the remarkable offerings from breweries who've inspired us along the way! This bourbon barrel-aged Breakfast Stout was brewed as a celebration of the first two years of Bottle Logic's operation, and we're thrilled to announce the release of Ground State 2017 in the next few months!
The resounding support for our Stasis Project beers motivates us to continually experiment in the barrel-aged arena. Most notably, this year's Ground State release was created with Vermont Maple Syrup right in the brew. Like last year, the beer will see decadent additions of Valrhona cacao nibs and Madagascar vanilla beans, but we'll be barrel-aging the Coldbot Coffee beans and roasting them in-house before their eventual addition. There's even a small portion of this batch that we've sent to age in maple syrup barrels… Keep an eye on our website and social media avenues for bottle sale updates!"
https://thefullpint.com/polls/vote-best-craft-beer-2016/