Would You Believe What Prairie Artisan Ales Is Bringing to GABF?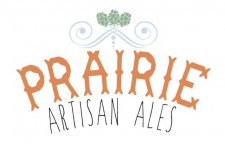 We are gearing up hard for GABF over here at The Full Pint.  Our plan is to bring you as much info on the grandaddy of them all between now and October. We're referring to the Great American Beer Festival in Denver, CO on October 2-4, 2014. For those new to it, they have 3 days worth of festival sessions, and an award ceremony at the end, awarding the best beers in the country with the gold, silver and bronze. Come back often to TheFullPint as we unveil many other brewery's game plan for Denver.
Here's a look at what Prairie Artisan Ales is bringing for the festival and for judging. Cheers!
Tequila Barrel Branson (Imperial Stout) 12%
Cognac Barrel Beer Wasteland (Barley Wine) 11%
Funky Gold Mosaic (Dry Hopped Sour Ale) 6.5%
Coolship Truck (Lambic style ale) 5.5%
Ambassador Ale (English style bitters) 4%
We will be doing the following events: Denver Rare Beer Tasting VI and Crooked Stave's What The Funk