3 Great Reasons To Visit Dogfish The Next 3 Saturdays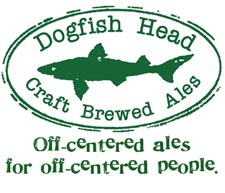 Cabin Fever gotten you down lately? Are you lucky enough to be in the Milton, DE area?
We have plenty of reason to bust outta the house and head on over to the brewery! Visit Dogfish Head Craft Brewery in Milton, DE and be the first to pick up some Aprihop, Burton Baton, and the Wrath of Pecan over the next few Saturdays…
Sat. 2/27/10 will be the kick-off to Aprihop season!
Sat. 3/6/10 will be the release weekend for the first of three 2010 Burton Baton releases.
Sat. 3/13/10 as part of The Weekend of Compelling Ales & Whatnot, we'll be releasing the beer we brewed with Jason and Todd from Beer Advocate – Wrath of Pecan!
Planning to come by one of those weekends? Well, make your visit complete and sign up for a free brewery tour!
Dogfish Head Craft Brewery
www.dogfish.com
6 Cannery Village Center
Milton, DE 19968