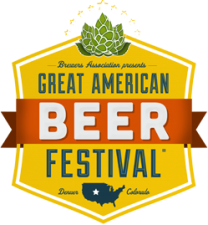 We are almost 48 hours away from The Great American Beer Festival. Stay tuned here at The Full Pint as we bring extensive coverage. We bring you the latest installment of GABF 2012 Roundup in which we find out what Brooklyn Brewery, New Belgium Brewing and Mad River Brewing are bringing to Denver this weekend. Cheers!
Brooklyn Brewery
Brooklyn will be pouring the following beers at the festival.
Fiat Lux (Witbier, 6.1%)
Black Ops (classified)
Sorachi Ace (Single-hop Farmhouse Saison, 7.6%)
Local 1 (Strong Golden Ale, 9%)
Local 2 (Dark Abbey Ale, 9%)
New Belgium Brewing
New Belgium will be pouring the following beers at the festival.
Shift- A Pale Lager 5.0% ABV
Fresh Hop– A fresh hop IPA 8.0% ABV
Belgo IPA– A Belgian IPA 7.0% ABV
Tart Lychee– A wood aged sour blended with a cinnamon and lychee fruit spiced ale 7.5 % ANV
Peach Porch Lounger– A collaboration with musician G. Love, a brettanomyces finished beer with peaches, hominy grits and molasses 9.4% ABV
Ranger IPA– IPA 6.5% ABV
Red Hoptober– New Fall Seasonal for 2012. 6.0% ABV
NBB Love– Felix- Unblended, single barrel wood aged sour 7.5% ABV
La Folie– Wood aged sour brown 6.0%ABV
Abbey- Belgian dubbel 7.0% ABV
"We will also be pouring beer in the Colorado Brewers Guild booth (Billy's Beer) and the Pro-Am contest booth (More Fun Blonde). And at the food and beer pavilion on Friday night we are pairing with Chef John Little from the Pullman in Glenwood Springs for Sweet Meets and New Belgium Treats."
Mad River Brewing
Mad River will be entering the following beers into competition.
Super Chili Pepper Madness, 5.6%, cat. #6 herb and spice beer
Flor de Jamaica, 5.6%, cat. #6 herb and spice beer (NEW PRODUCT!)
Le Abricot, 6%, cat. #24B fruited wood and barrel aged sour beer (NEW PRODUCT!)
Steelhead Porter, 6.5%, cat. #27B smoke porter
Steelhead Extra Pale Ale, 5.6%, cat. #44 golden or blonde ale
Jamaica Sunset IPA, 7%, cat. #51 american style strong pale ale
Jamaica Red Ale, 6.5%, cat. #54 american amber or red ale
The Mad Belgian, 6.6%, cat. #70B belgian style pale ale
Steelhead Extra Stout, 6.5%, cat. #78 american style stout
John Barleycorn 2011 Cellar Reserve Barley Wine Ale, 11.1%, cat. #84B american style barley wine ale
Mad River will be pouring the following beers at the festival.
Super Chili Pepper Madness
Flor de Jamaica
Le Abrico
Steelhead Extra Pale Ale
Jamaica Red Ale