The Brewing Network – The Sunday Session with Brewmaster Shawn Kelso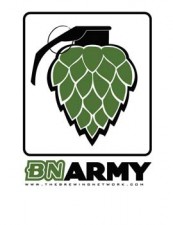 Tune in NOW at thebrewingnetwork.com for the Sunday Session with Barley Brown's Brewpub's Brewmaster Shawn Kelso, and check back later for the MP3. Here's the preview of the show.
This week The Session welcomes brewmaster Shawn Kelso from Barley Brown's Brewpub in Baker City, Oregon.
Second only to Deschutes as the GABF's most winning brewery in Oregon this year, Shawn's tenure with this tiny, 12-year old brewery has been studded with numerous medals and awards for his boundary-pushing, innovative brews. Tune in to hear all about how the best beers you've never had are made and sold, by a small staff and a true master of the craft.
Click here to go to thebrewingnetwork.com.
Click here to go to Barley Brown's Brewpub Website