Four Brewers | Giggle Fits with Brew Girls
Season 3, Episode 47 – This week, we hand over the keys to the show…
We decided to do something special this week. Having women on the show is nothing new to Four Brewers, but we wanted to take it to the next level and hand over the entire show to some local beer geeks who also happen to be women. Full transparency, John decided to throw this show together at the last minute. That's important to know because Natalie DeNicholas (of Maltose Falcons and Sanctum Brewing Co.) literally had two days to put this show together. Of course, she went above and beyond and picked up over ten super-fresh beers from five different breweries that sent her on a journey across the greater Los Angeles basin.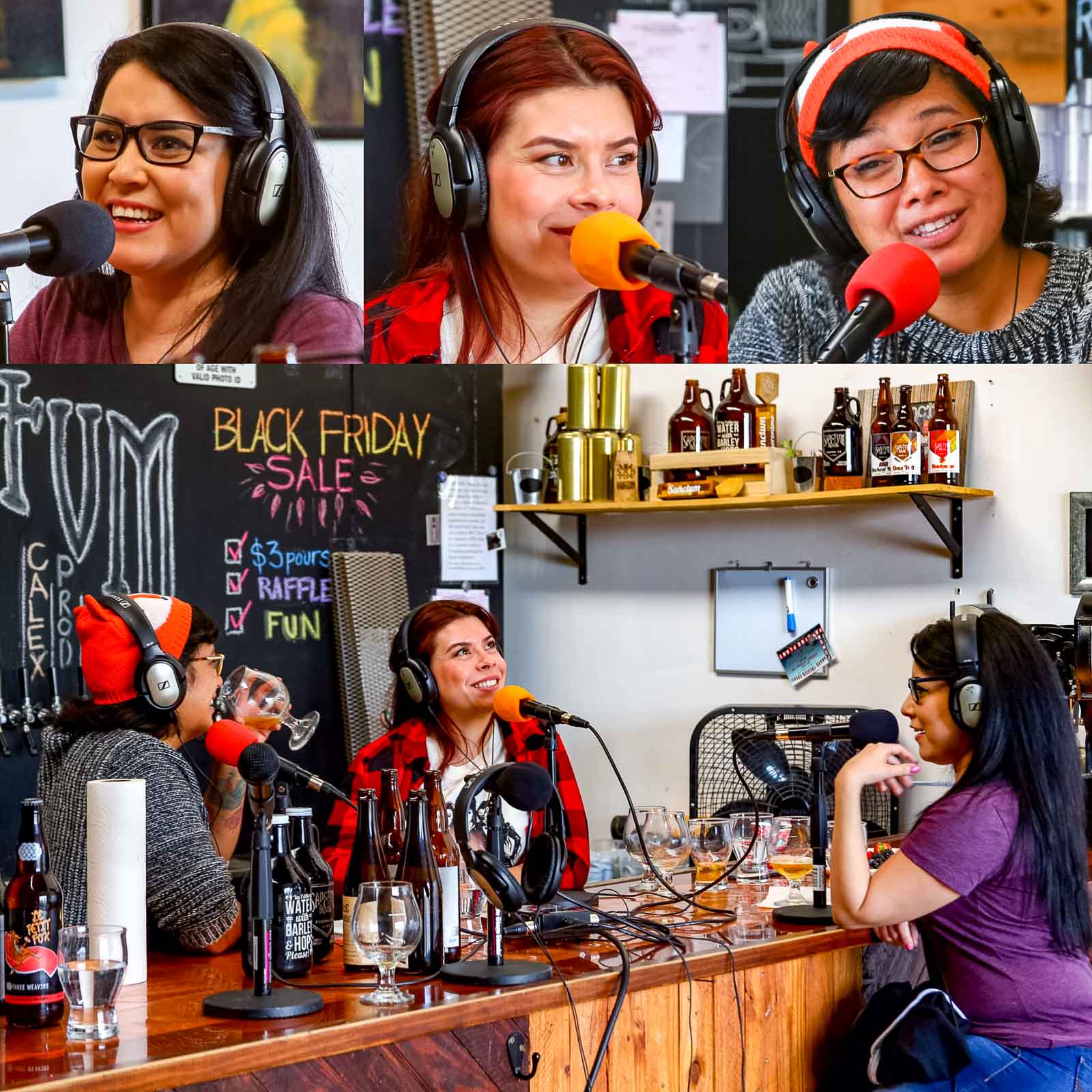 Natalie is joined by fellow Sanctum beer server Daniella Lopez, and owner of Craft Beer Babes clothing company, Stacey Moffett. Technically, John is also on the show, and is mostly referred to as "The Ghost", since he's not actually supposed to be on the show. The beers on the show this week are all brewed by women, and/or are owned in part or wholly by women. The selection of beers are wide ranging and complex (and at times challenging), while still maintaining their appeal to Natalie, Daniella, and Stacey's individual palates.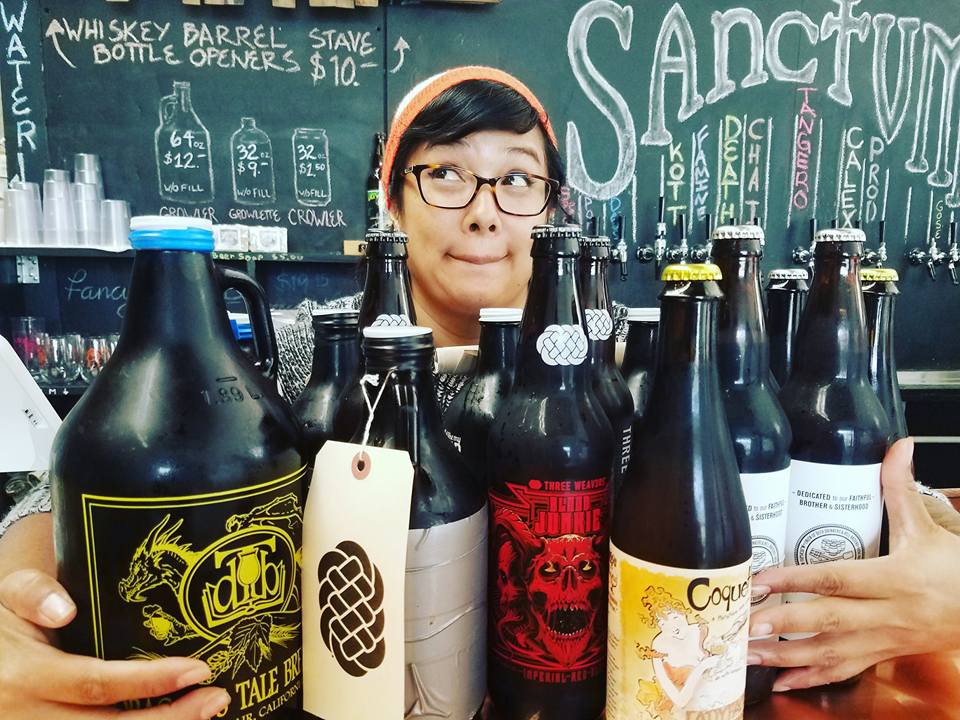 We can't thank these ladies enough for taking over the show and providing a fresh perspective on craft beer and the community. Cheers!
BREW THE SHIT OUT OF IT.
Beers from this week's episode:
Ladyface Alehouse and Brasserie – Coquette
Ladyface Alehouse and Brasserie – Vallis Aurea
Eagle Rock Brewery – Nandobrau Gold
Eagle Rock Brewery – Brown Porter
Arts District Brewing – Heinrich
Arts District Brewing – Cowboy Curtis
Three Weavers Brewing Company – Le Petit Fox
Three Weavers Brewing Company – Southbounder Coffee Stout
Dragon's Tale – Heff YEAH!
Dragon's Tale – Sousan's Saison
Direct audio: MP3
Subscribe:
iTunes: Audio / Video
RSS: Audio / Video
Google Play Music
Stitcher
YouTube (Videos)
Support the show:
Patreon
PayPal
4B Social Media:
Facebook
Twitter
Instagram
tumblr
Flickr
Snapchat
Email 4B: [email protected]
4B Theme Song: The Sleeping Sea King