Four Brewers | The Cellar Cornucopia
Season 4, Episode 47 – This week, we're diving into John's cellar and drinking some fantastically aged beers.
It is once again that special time of year in America when we celebrate everything we're thankful for and that Donald Trump hasn't yet managed to destroy the planet and end life as we all know it. Like tradition dictates, it's time to dive into the beer cellar.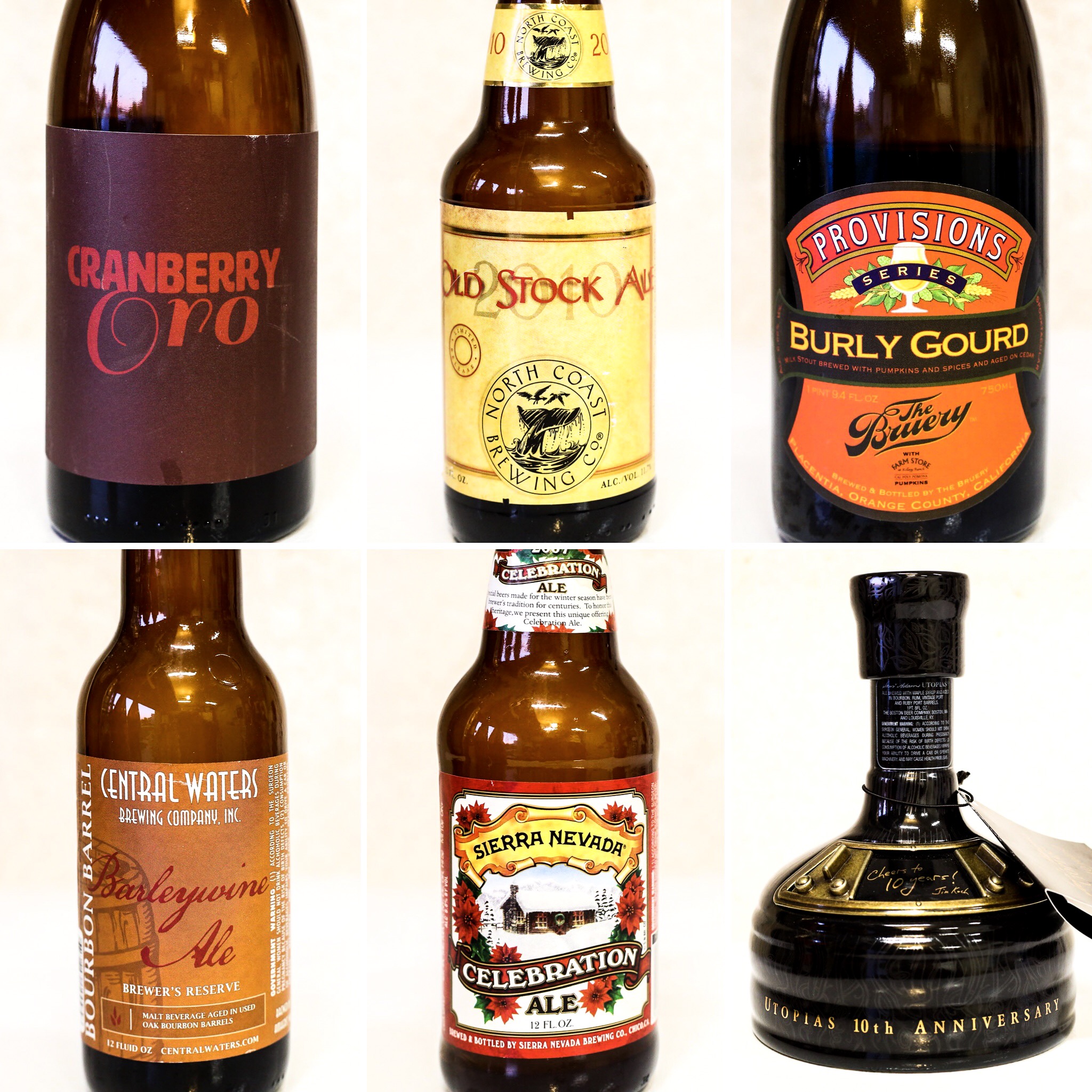 John's been curating his beer cellar for almost ten years. It can be difficult to resist the temptation to open beer that you're trying to get some age on, but if you can hold out, the reward can be worth the wait. The beers on today's episode are a testament to that. Well, most of them, anyway…
BREW THE SHIT OUT OF IT.
Episode Chapters:
00:00:00: Support The Show On Patreon!
00:00:09: Begin Show
00:01:42: Cranberry Oro – The Good Beer Company
00:08:21: Beers From John's Cellar
00:09:32: Provisions Series: Burly Gourd – The Bruery
00:14:01: John Is Still Down With The Reserve Society
00:17:35: Celebration Ale (2007) – Sierra Nevada Brewing Co
00:25:20: Old Stock Ale (2010) – North Coast Brewing Company
00:33:06: Brewer's Reserve Bourbon Barrel Barleywine – Central Waters Brewing Company
00:37:37: Samuel Adams Utopias 10th Anniversary (2012) – Boston Beer Company
00:48:43: Cheap Beer Corner!
Beers from this week's episode:
Cranberry Oro – The Good Beer Company
Provisions Series: Burly Gourd – The Bruery
Celebration Ale (2007) – Sierra Nevada Brewing Co
Old Stock Ale (2010) – North Coast Brewing Company
Brewer's Reserve Bourbon Barrel Barleywine – Central Waters Brewing Company
Samuel Adams Utopias 10th Anniversary (2012) – Boston Beer Company
Direct audio: MP3
Subscribe: Apple Podcasts | RSS | Google Play Music | Stitcher | YouTube
Support The Show: Patreon | PayPal Donation
Social Media: Facebook | Twitter | Instagram | tumblr | Flickr | Snapchat | Anchor.fm
Email Four Brewers: [email protected]
Theme Song: The Sleeping Sea King