Your Guide To The Full Pint 8th Anniversary Celebration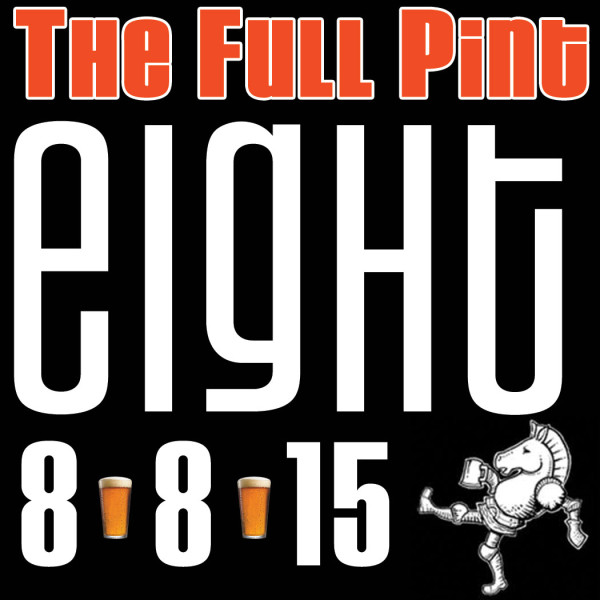 We are little over 48 hours away from The Full Pint 8th Anniversary Celebration at The Lost Knight Pub in Echo Park, CA.  Each year, we've done the impossible and outdone ourselves with the insane tap lineup.  While we went from 50+ taps down to 30+ taps this year, we have stacked the deck, to the point where it will be hard for VIP Session ticket holders to pick which 8 pours to start with.
Here's our guide for those attending the VIP Session as well as the General Admission Session. Please note two things: VIP Session folks can stay the entire event and General Admission has to be 21 years or older, no children will be admitted. Follow this link for General Admission and parking info: https://thefullpint.com/events/tfp8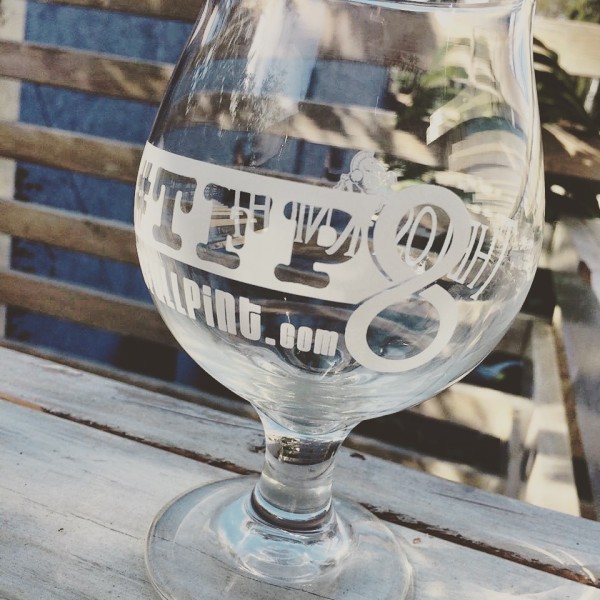 The Hoppy
Ballast Point Tangerine Sculpin IPA – We all know Sculpin right? And by now you've heard of Grapefruit Sculpin if you haven't tried it yet. So for this special occasion Ballast Point stuffed a 10 gallon cask with Sculpin and Tangerines. Should be amazing!

Bagby Beer Company  Dinkis – One of the award winning brewers that put Pizza Port Brewing on the map started his own brewpub in Oceanside, Mr. Jeff Bagby heads up Bagby Beer Company and has been pumping out PERFECT beers of all styles. Of course, he's partially responsible for the "San Diego Style IPA" so naturally we wanted something hoppy from him. We bring you a highly crushable 9.2% aromatic double IPA named Dinkis.
El Segundo Brewing Danny's Danker Tanker – From El Segundo Brewing "What do you do when Danny Fullpint asks for a beer that is not your normal El Segundo offering? Throw more hops at it of course. When you double the Nelson and Citra in the already over hopped Hop Tanker you get Dannys Danker Tanker. If this isn't hoppy enough you might consider seeing a doctor."
Faction Brewing The Full Pint Anniversary IPA – Our friend, Faction Brewing Rodger Davis custom made us for the second year in a row, our own Anniversary IPA.  Faction and Rodger are in an elite group of California IPA brewers, and this beer will most likely stun you. This beer drinks like a 6% beer and tastes like a 7% beer.
Saint Archer The Full Pint Red IPA – "The beer we brewed for The Full Pint is a Red IPA. With low amounts of crystal malt and carafa, We were able to achieve a red beer that has almost no malt sweetness usually associated with red ales. We packed this beer with Simcoe, Citra, and Amarillo, leaving it as one of the biggest citrus bombs we have ever brewed. Super dry, super hop forward, this beer is a 7% monster to satisfy any hop craving."
Stone 19th Anniversary Thunderstruck IPA – We're excited about this beer for two reasons. The first reason is this is a 100% Australian ingredient Double IPA.  If you love those juicy aromatic hops like Galaxy and Nelson Sauvin, you would understand that this beer will be amazing. The other reason we are excited is that as a group, we get to try this beer before the rest of the country.
Wicks Brewing – Herbie Homebrew/Franny Fullpint So Fukkin Sikk Bro DIPA – This is the third home brew this craft beer power couple has made for our anniversary parties, and the second of the Sikk Bro series. Lots of hops, great malt backbone, high alcohol, which is pretty fukkin sikk bro.
The Big Dogs
AleSmith Jamaica Blue Mountain Speedway Stout with Vanilla Bean – This is Velvet Speedway Stout minus the barrel aging. Sure to be amazing.
Abnormal Beer Co. – "The Full Pint Breakfast Porter" is an Imperial Oatmeal Porter with Maple and Coffee from Mostra Coffee. It comes in at 9.5% ABV and tastes exactly like a Maple Bar.
Beachwood Brewing Rye Like an Eagle – Rye Like An Eagle is an imperial rye brown ale that's been skillfully aged in American rye whiskey barrels for a year. Flavors and aromas of dark fruit, toffee, vanilla, and oak are vividly alive in this silky creation.
Cellar Maker Imperial Coffee and Cigarettes with Vanilla Bean – An imperial version of Cellarmaker's lightly smoked stout with fresh coffee. Throw in some vanilla beans and you are on a whole nutha level.
Cigar City Rum Barrel Aged The Dark Woods – Here's a beer that hasn't been widely released even in Florida. We haven't tried it yet, but it sounds amazing! From CCB: "It's an imperial porter at 8.8%. It was aged on American oak, French oak and sugar maple before being aged in rum barrels for 6 months."
Firestone Walker Maltose Falcon's Brownywine – This is a brewery only exclusive, here's Firestone Walker's decription:"English Brown malt, drum roasted Caramel malt, Chocolate malt and a healthy dose of brown sugar, together with West Coast American hops created a luscious Barley Wine class Brown Ale. After fermentation was completed in stainless steel we racked the brew over to Rum barrels, along with a few Brandy and Bourbon barrels to add spice and complexity.  "
Modern Times Beer – Monsters' Park Bourbon Barrel Aged with Coconut and Cocoa Nibs – It pours pitch black with a menacingly dark head that dissipates very quickly due to the fat from the coconut. The flavor and aroma are completely saturated with coconut & chocolate, but blend harmoniously with the strong bourbon & roast malt notes. This beer is explosively flavorful and completely coats the palate with coconut, milk chocolate, toasted bread, dark honey, and roast malt. Truly amazing.
Noble Ale Works Naughty Sauce Served Proper – We received a telegraph from the Queen of England many months back, and she asked, nay, demanded that if we hold our Anniversary at her favorite English pub in Los Angeles, that we serve Naughty Sauce on cask, or as she put it, served proper.  If you haven't had Naughty Sauce, its the original, best in class blonde milk stout with copious amounts of coffee.
Perennial Ales Abraxas – What a wonderful way to welcome Perennial Ales into the Los Angeles market, then by pouring arguably their most famous beer, Abraxas. Abraxas is an Imperial Stout with cocoa nibs, chilis and cinnamon. Simply delicious.
Smog City Bourbon O.E. – A masterful bourbon barrel aged Enlgish style barleywine from our friends at Smog City. Smooth, tasty and doesn't drink like a 13+% beer.
The Wild and Funky
Almanac Beer Farmer's Reserve Pluot – The young San Francisco brewery Almanac has been killing it on the fruited sours, whether it be blonde or dark.  Farmer's Reserve Pluot brings the sour with that hybrid plum apricot.
Cascade Brewing Sang Royal Vintage 2012 – Cascade didn't want to just send any old sour, which would be amazing regardless, they digged into their archive and pulled out a 2012 vintage of Sang Royal. "his NW style sour ale was made with various red ales that were aged in oak with Cabernet Sauvignon grapes, then blended with red ales that were aged in Port and Pinot Noir barrels."
Highland Park Raised Eyebrows – A super crushable sour blonde farmhouse ale with loads of passionfruit. This would be the perfect beer to have in between a strong IPA or barrel aged beer tasting.
Monkish Black Kisses – A bretted Belgian style ale with black currants and blackberries.
Phantom Carriage Broadacres with Dragon Fruit – A locally made brettanomyces/lactobacillus fermented Berliner weisse with Dragon Fruit added.
Sante Adairius Saison Bernice – We are one of the few people to see this treasure in Southern California. "Saison Bernice is an exquisitely fermented farmhouse ale. Dry and refreshing Bernice is made of the freshest on-hand and locally available ingredients. She saw multiple yeast additions including Brettanomyces"
TAPS Fish house and Brewery – Pappy S'hour – It's a batch of Remy's Pappy aged one extra year in the barrel and inoculated by a sour yeast strain. It's partially blended with their Flemish Brown and conditioned with cherries.
The Bruery Straight Cherubin' – It's their wine barrel aged sour blonde ale with copious amounts of grapefruit zest, dry-hopped with Simcoe and Orbit. Made just for this party!
The Rare Barrel Home Sour Home '15 – Another beer that has not made it to SoCal before – "Golden sour beer fermented with Brettanomyces yeast and Lactobacillus bacteria. It's aged in oak barrels with peaches, cinnamon, and vanilla bean, simply reminding us of homemade peach cobbler."
Tired Hands SaisonHands – "Our Four-Grain Saison. 4.8% Brewed with rye, oats, wheat and Cascade hops. This is our most accurate interpretation of traditional Saison. -Notes of lemon zest, pear, barnyard, hay, guava, juicy fruit, and earth."
Toolbox Brewing Berry Bewitching – This is Toolbox Brewing's Los Angeles debut – It's a sour blonde ale with raspberries.
In addition to these amazing beers, we will have two taps from Mostra Coffee of San Diego, CA. On tap will be Sidamo Cold Brew with Chocolate, Satsuma Orange Peel, Vanilla and Black tea, as well as Brazil/Sumatra Blend poured on Nitro.  This will be delicious on it's own, or you could be creative and blend this with some of your beers.
Also, we will have our guest of honor Nate Soroko of Toronado fame, as well as Jeffers Richardson from Firestone Walker BarrelWorks, Beer Jesus from Modern Times Beer and Subby Doo of DontDrinkBeer.com.
We'll be selling #TFP8 Merchandise as well as wares from our longtime supporter CraftBeerd.
GET DETAILS ON THE GENERAL ADMISSION SESSION,PARKING and MORE BY CLICKING THIS LINK