Wynkoop's Maltuwanna Beer And Belgian Event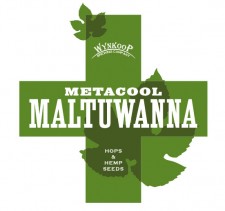 Denver, CO – Inspired by Denver's new role as America's mile-high medical marijuana capital, we've created a new beer, Metacool Maltuwanna.
This brand new creation is a tea-colored, malty imperial amber ale enhanced with hemp seeds and kilos of US hops. The result is a heady wonder of the highest order with rich malt and hop charms topped with a dank, aromatic nose.
Released on April 20, it has become a big hit at our place. Ask one of our smiling servers (in their new "Caregiver" shirt) for a glass of it. It's approximately 7.8% ABV.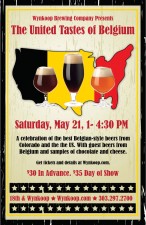 May 21 from 1-4:30 PM we present a new Belgian-themed beer fest upstairs in our pool hall. The United Tastes of Belgium showcases the best Belgian-style beers from CO and the US, and tastings of small-batch chocolates and cheeses from local artisans. There will also be a few choice beers from Belgium for sampling.
We expect to have about 40 great beers on hand. So far the list includes Belgianesque gems from Avery, Breckenridge, Bristol, Black Fox, Great Divide, Epic, Funkwerks, Golden City, Great Divide, Green Flash, Ommegang, Russian River, New Belgium, Sierra Nevada and Wynkoop.
Tickets for our contribution to American Craft Beer Week are $30 in advance and get you samples of all of the beers, chocolates and cheeses. Beer lovers can buy advance tickets at www.wynkoop.com. Tickets are $35 at the door on May 21 if the event is not sold out by then.
Wynkoop Brewing Co.