Wynkoop Brewing – Beers of the Year 2010 Event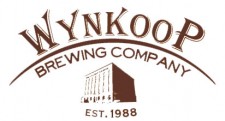 Our second annual liquid recap of the year — Beers of the Year — takes place at Wynkoop Brewing Company on Saturday, Nov. 6 from 1- 4:30 PM.
At the 2010 Beers of the Year event we will crack a reserved keg of every beer we made in 2010, a total of nearly 35 Wynkoop beers.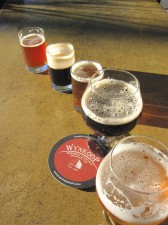 The event gives attendees a convenient chance to try all of the year's liquid Wynkoop art (created by our head brewer Andy Brown and his crew) in one glorious afternoon.
The beer list includes our year-round favorites (Rail Yard, B3K, Patty's Chile and others) and cask-style beers (London Calling IPA, Silverback Smoked Porter and more) along with now off-tap seasonals (including Obamanator, Lead Jammer Lager and Big Easy), and our new Belgian-style gems (Belgorado, Orville). And a few vintage and barrel-aged wonders from our beer cellar.
Tickets for a complete sampling of all of the beers can be purchased for $20 at www.wynkoop.com .
Tickets are also available at the door along with sampler packs of 5 taster tokens for $5.
Many of the beers will be available for take home by growler fill at the end of the event.
Please share this info with your audiences, I'm attaching a couple photos if you need one. Holler if you have questions or would like to be placed on the press guest list for the affair.
And thank you very much for any coverage you can do this event.
The band Rockpile (led by greats Dave Edmunds and Nick Lowe) crafted the perfect blending of rocking American roots music, all filtered through genius British blokes.
The clip below offers a wonderful look at the recording of "Sweet Little Lisa" from Dave's Repeat When Necessary record, which introduced the mind-blowing guitar playing of Albert Lee to the band's faithful fans some 30 years ago.
The clip also includes a glimpse of Huey Lewis, Phil Lynott (Thin Lizzy legend), the great wit of Mr. Lowe, and a glass of beer: http://www.youtube.com/watch?v=h1Rx-zaBjow&feature=related .