Wynkoop's Liquid Poetry Project Returns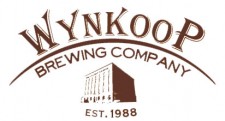 April 18 beer poetry event and special Liquid Poetry beer and glass honor Denver Poetry Month
(Denver, Colorado) – On April 18th, at 7 PM, Wynkoop Brewing Company will host its second annual Liquid Poetry event in the brewpub's Mercantile Room.
The event will feature the 2009 Liquid Poetry beer, and beer-minded poetry written and read by Denver Poet Laureate Chris Ransick and acclaimed local poets Mike Henry, J. Diego Frey, Aaron Anstett, and Catherine O'Neill Thorne.
Last year's event welcomed a standing-room-only crowd that enjoyed a unique and raucous night of beer-themed poetry from Ransick and others.
"We blew the doors off the poetry hut," Ransick says of the 2008 Liquid Poetry release party. "We're going to do it again this year, with an Irish twist."
Starting April 13, Wynkoop Brewing Company will begin serving the 2009 version of Liquid Poetry, a special one-time-only beer brewed in honor of Denver Poetry Month. (April is also National Poetry Month.)
The 2009 Liquid Poetry beer is an Irish Red style of beer. It's a malty, gently hopped beer made with imported Marris Otter malts, crystal malts and UK hops. It's a red/amber beer with luxurious maltiness, about 20 IBUs, and a restrained strength of 4.8% ABV.
The beer is a collaboration beer made by Wynkoop brewer Andy Brown and Ransick, an avid homebrewer. Its creation was inspired by a recent trip Ransick enjoyed in Galway, Ireland.
"I had often wondered." Ransick says, "how the Irish managed to survive all the travails of their history. But I didn't wonder again after sampling more than a few Kilkenny Irish ales while I was there."
Starting April 13, while supplies last, Wynkoop customers can get a draft of Liquid Poetry in a special commemorative glass for just $5. The glass features a new beer poem (entitled "Red Blessing") written by Ransick.
One dollar from each purchase goes to the Colorado Anthology Project.
Funded with a grant from Colorado Humanities and the National Endowment for the Humanities, the Anthology seeks to gather the most comprehensive collection ever of Colorado literature. The collection will stretch from "pre-contact" narratives of Native Americans through the best contemporary work of writers who live in and write about Colorado. Ransick will be the editor of the anthology.
Beer, Ransick notes, is a key ingredient in the development of all cultures. "Beer is the beverage of happiness," he says. "It's part of our social and cultural joy. Good beer, taken in the right measure," Ransick adds, "has lubricated the lyrical, lexicographic mill wheels of poets for millennia."
Get complete details on the city's Poetry Month here .
For interviews with Ransick and more information on Liquid Poetry, contact Marty Jones at 303-860-7448 or [email protected] .
Learn more about Chris Ransick at www.chrisransick.com .
Wynkoop Brewing Company was founded in 1988 by current Denver mayor John Hickenlooper. One of America's first and most revered brewpubs, Wynkoop was a major catalyst in the revitalization of the previously neglected Lower Downtown section of Denver.
Each year Wynkoop conducts the Beerdrinker of the Year search for the nation's most passionate and knowledgeable beer lover.
For more details visit www.wynkoop.com.