Win A Trip To Philly Beer Week 2012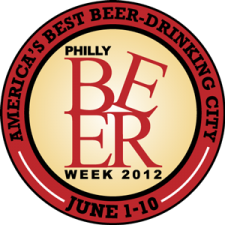 It's almost time for Philly Beer Week 2012, held June 1 through 10, 2012.
Maybe you don't live close, you haven't booked a flight and once you get here, you don't have a place to stay. Well, do we have news for you.
Thursday, May 10, through Thursday, May 17, beer lovers around the country can enter to win the Southwest Airlines Dish Trip Contest to attend Philly Beer Week 2012.
Arrive in the city of Brotherly Suds on Friday, June 1 and check into the luxurious, beer-loving Four Seasons Hotel Philadelphia. Then, head over to official kick-off of party of PBW – Opening Tap.
Next day, you'll enjoy VIP entrance to the International Great Beer Expo followed by an evening to explore, at your leisure, endless beer events throughout the city. Before you head home on Sunday, you'll enjoy a Funky, Sour Beer Brunch at Jose Pistola's.
You can find all the details on how to enter to win here –
http://www.blogsouthwest.com/blog/dish-trip-contest-philly-beer-week
By the way, ever wonder how Philly Beer Week was invented? Well we've got the man behind the most famous beer quote of all time, "Beer is Proof that Gods Loves Us," to explain it
www.phillybeerweek.org – @PhillyBeerWeek – facebook