Win a Pair of Tickets to the Great American Beer Festival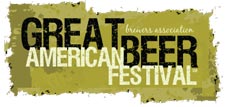 Tickets to this year's Great American Beer Festival (Oct 9-11 in Denver) are Sold Out.
Oskar Blues doesn't want you to miss the planet's greatest beer festival, so they are offering a way for hip-shaking beer lovers to earn free tickets to the Great American Beer Festival.
Each year we put on the headphones-only Silent Disco at the GABF at Denver's Colorado Convention Center. This year we're offering a new Silent Disco contest to get you in the door. In order to cash in on our offer you must film short clips of yourself dancing, post the clips to Youtube, and then send a link of the clip to [email protected].
Oskar Blues will group the clips on the canning craft brewery's Youtube page www.youtube.com/OskarBlues The Oskar Blues staff will pick 5 winners from the entrants, the winners will each win a pair of tickets to the Thursday, Oct 9 opening session of the GABF.
At 8:30 that night in the Oskar Blues Silent Disco, the winners will compete in a short dance off. The winner will win tickets to next year's GABFand prizes from us.
Winners will selected on a combination of dancing prowess, beeriness and number of views by Youtube viewers. The winners will be announced on October 6 at www.oskarblues.com. Winners must be 21 years or older.
Come have a beer with us there at booth H-31, and in the Oskar Blues Brewery Silent Disco at the back left corner of the Colorado Convention Center.