Oktoberfest By the Bay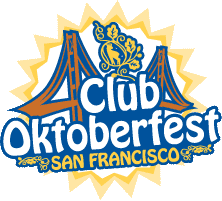 Location: Fort Mason, San Francisco, CA
Date: October 2-5
Time: Thursday and Friday 5pm – Midnight, Saturday 11am – 5pm and 6pm – Midnight (seperate sessions), Sunday 11am – 7pm
Produced By: American Showplace Productions, in association with the United German-American Societies of San Francisco and Vicinity
Highlights: German food and drink; music by the Chico Bavarian Band and other performers; singing and dancing; special offers (TBA) on the festival website.
The Chico Bavarian Band and the Internationals provide live music for the duration of the event.
Traditional Bavarian dancing is provided by the Nature Friends Schuhplattler and takes place every couple of hours.
Come for three or four hours and you're sure to catch all of the music and dance performances.
For more info www.oktoberfestbythebay.com