What the Funk!? Invitational Beer Festival to Return for GABF 2015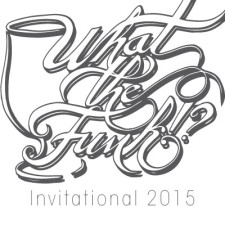 (Denver, CO) – What the Funk!? Invitational is returning for the 2015 Great American Beer Festival! The fourth installment of WTF!? will take place at the Highlands Masonic Event Center (3550 Federal Blvd) on Wednesday, September 23, 2015 from 5:30 – 10 p.m.
What the Funk!? is a celebration of all things barrel-aged from boozy and strong to wild, sour, and funky. Sponsored by Denver-based Crooked Stave Artisan Beer Project, this year's event will feature over 60 breweries from across the United States and a few International standouts! This year will also include the addition of small bites to pair with the beer from a handful of local restaurants including Harman's Eat & Drink.
Tickets will go on sale on Monday, July 20th. This year's WTF!? features a VIP session from 5:30 – 6:15 p.m., followed by the GA session from 6:15 – 10 p.m. Ticket price for VIP is $115 and GA is $90. There will be 1,000 total tickets available, up from around 700 tickets last fall.
A portion of the proceeds from this year's What the Funk!? Invitational will benefit the CancerClimber Association as well as Water For People, a local non-profit organization that works to provide clean water systems to developing countries.
About Crooked Stave Artisan Beer Project
Crooked Stave is the culmination of "Founder and Brettanomyces Guru" Chad Yakobson's open source Master's research, The Brettanomyces Project. Crooked Stave's progressive approach to brewing blends science and art through creativity and passion. The artistic creations, most of which use Brettanomyces yeast and mature in oak, result in beers of extraordinary complexity.
www.crookedstave.com – @CrookedStave – Facebook
About CancerClimber Association
The CancerClimber Association (CCA) offers hope through inspiration. Our mission is to help those touched by cancer by focusing on living an active, healthy lifestyle. CCA serves its mission through inspirational stories, adventure grants, a mobile camp, and personal visits to patients by survivors. CCA was founded in 2001 by two-time terminal cancer survivor and elite mountaineer, Sean Swarner and his brother Seth. CCA is headquartered in Breckenridge, Colorado.
About Water for People
Water For People is a Denver-based international nonprofit working to bring access to safe water and sanitation to 4 million people in 30 districts across nine countries. By working with local governments, the private sector, and partners, Water For People strives to ensure that every family, every school, and every clinic (Everyone) in a specific region has these basic needs for generations to come (Forever). This Everyone Forever model catalyzes transformative change for better health and economic development to occur. Over the past two years, Water For People has worked with partners to show that water is at the root of products and services we interact with daily, from coffee and spirits, to fashion and beauty, they've increased awareness around industries who rely on it for their craft.