Weekend of a Million Zillion Hops!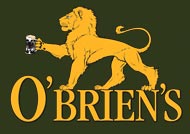 Hello Beer Lovers!
It has already been a great week of beer at the pub and the best is yet to come. We tapped Alpine Exponential Hoppiness on Monday, Lost Abbey Witches Wit, Port Brewing 2nd Anniversary and a cask of Poor Man's IPA on Tuesday along with releasing Cuvee de Tomme and Isabella Proximus in bottles, we had nearly two dozen vintage and one-off bottles for last night on special and now we get serious about our hops.
It starts tonight at 5 pm with casks of both Alpine Duet IPA and Alpine Exponential Hoppiness at 5 pm. It is probably more good cask than should be put on at once, but this is a week for excess, so why not? The new batch of Expo is insane – lighter in color, with a great oak flavor and a massive hop tidal wave of goodness. For those who fear its 10% plus alcohol, we will be serving 10 oz glasses of the cask tonight. And if you need something to stick to your ribs while you are drinking good beer tonight, try the chicken and sausage gumbo – it is delicious.
The big event starts tomorrow night (Friday 8/15) and goes all weekend (Sat-Sun 8/16-8/17) – our Weekend of a Million Zillion Hops!
We will have no fewer than 15 IPAs and Double IPAs on tap all weekend for your hop infused pleasure. The line-up will include many of our regular full time favorites – Pure Hoppiness, Blind Pig, Racer 5, Russian River IPA and Pliny the Elder.
On tap for the weekend starting at 5 pm Friday will be Racer X, Avery Ale to the Chief, Pizza Port Swami's IPA, AleSmith IPA, Ballast Point Dorado, Moylan's Moylander and Stone Ruination. I also have lots of other hoppy kegs to add when beers run out – Green Flash West Coast IPA and Imperial IPA, Moylan's Hopsickle (on tap Saturday night at 5 pm for the Chargers game), Pizza Port Poor Man's IPA and El Camino IPA, Sierra Nevada Torpedo IPA and Rubicon IPA and Hop Sauce.
We will be serving the beers in pints and 10 oz glasses on Friday night. If you would like to come try and taste them all, stop by on Saturday or Sunday when we will be serving 5 oz samples of all of the beers on tap. We will be doing individual 5 oz samples on Friday, but we will be busy, so I do not want to make the bartenders pour too many 5 oz samples on a very busy night – thanks for your understanding. If there is anything left from our Thursday casks, we will serve them out on Friday night. Check out our Chicken Parm and Eggplant Parm sandwiches on Friday from the kitchen.
If you don't like hoppy beers you will still have 5 draft options – Sierra Pale, Boddingtons, Lost Abbey Witches Wit, Alaskan Summer Ale and the incredible Boon Oude Lambic Marriage Parfait – and a ton of bottles from which to choose. As I just mentioned, the Chargers have a pre-season game on Saturday the 16th at 5 pm vs. the St. Louis Rams. We will be offering $10 pitchers of all local and craft beers (not strong or rare) on tap from 5 pm until close Saturday night. We'll also be serving up Fish and Chips for the game. And we will have our 10% off all bottles special going as well. Look for Green Flash 2007 Le Freak Belgian IPA in bottles as well.
And while I am on the subject of Saturday the 16th, the Stone Anniversary Party is that day. We have had some late cancellations on the Stone Bus and as I write this, there are now 3 seats available. The cost is $25 and it includes beer and water on the bus. You must have a ticket to the festival (not included) and your ID with you. These are first come first served, to be safe, you probably should call to see if the seats are still available – 858-715-1745. The pub will open at 10 am for a pre bus beer and the bus will leave at 10:20 am. The pub will then be open for regular business at the normal time of 12 noon. Just FYI – the second session is sold out, but there are still tickets for the first session.
Next week we will host The Bruery and head brewer Patrick Rue from Orange County. The Bruery is a new micro that is specializing in Belgian themed beers. We will have four on tap including White Orchard Wit, Black Orchard Wit (a dark wheat beer), Humulus Bruin and a new Berliner Weiss. We will also have four beers in the bottle – Luved (inspired by Duvel), a barrel aged version of Luved, Trade Winds Tripel and Saison Rue. Patrick will be on hand to answer questions about the beers. I have tasted most of what we will have and I can tell you that it will be a night of great beer. Next week's Thrusday cask will be Alpine Pure Hoppiness. Our second vintage and barrel aged AleSmith Tasting will be Saturday, September 13th at 6 pm at the pub. I have some bottles left over from our Vintage and Barrel Aged tasting in July including Decdence 2005, Speedway Stout 2005, Grand Cru 2006, and Barrel Aged Old Numbskull and Wee Heavy. However, because I only have one bottle of some of the beers, I am limiting this tasting to only 10 people. Cost will be $30 per person. There is a sign up sheet at the pub right now and there are still a few seats left.
Also looking ahead, we will have a cask of Port Brewing Wipeout IPA on Thursday, August 28th. We will be open normal hours on Saturday the 30th and Sunday the 31st, but CLOSED on Monday, September 1st for Labor Day. That is your good beer news for now. We'll see you soon for a great hoppy beer.
Cheers,
Tom Tom Nickel
O'Brien's Pub 20 Taps – Tons of Hops 4646 Convoy Street www.obrienspub.net