Victory & Dogfish Head to Host Beer and Art Exhibit at CBC 2013


Victory & Dogfish Head to Host Beer and Art Exhibit – Amber Waves: Illustrating the artistry of brewing at the 2013 Craft Brewer's Conference in Washington D.C.
DOWNINGTOWN, PA – Victory Brewing Company and Dogfish Head Craft Brewery are pleased to announce their plans to co-host a non-traditional art exhibit to celebrate the artistry of craft beer during the 2013 Craft Brewer's Conference.
On March 28, 2013, at the District Architecture Center in Washington, D.C., 25 American breweries will share their beer and display a piece of commissioned art. Event attendees will experience art in its standard form (paintings, sculptures, etc.) as well as in its liquid form, beer. All of the beers being served will be amber in color, looking nearly identical while being vastly diverse in flavor.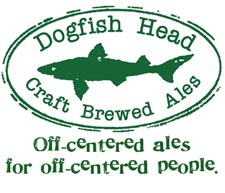 A truly special component to this event that will draw crowds is each brewery must accompany their liquid art with a visual piece that represents their brand/brewery. Whether it is something currently displayed on their home turf or a piece they have commissioned for the event, each brewery is encouraged to donate their companion art piece to the silent auction benefiting wounded military personnel through The Fallen Heroes Fund.
" I have always believed that brewing is an art form," said Victory Brewing Company President and Brewmaster Bill Covaleski. "By pairing American-crafted beers with visual art we hope to expose a larger audience to the art of flavor."
For more information about this unique event, visit www.amberwavesevent.com.
Victory Brewing Company is a privately held craft brewery headquartered in Downingtown, Pennsylvania. Begun by Bill Covaleski and Ron Barchet, childhood friends who met on a school bus in 1973, the brewery formally began operations in February of 1996. Victory, Pennsylvania's widely acclaimed brewery and restaurant, now serves fans of fully flavored beers in 29 states with innovative beers melding European ingredients and technology with American creativity. To learn more about Victory Brewing Company visit us on the web at www.victorybeer.com.
Dogfish Head Craft Brewery makes off-centered ales for off-centered people. Since 1995, Dogfish has brewed with nonstandard ingredients such as raisins, chicory, maple syrup and grapes, changing the way people think about beer. Dogfish believes beer can have as much flavor, complexity, diversity, food-compatibility and ageability as the world's finest wines. To discover your favorite off-centered ale, visit www.dogfish.com.