TONIGHT: Chanukah vs. Christmas: The Battle Royale of Beers!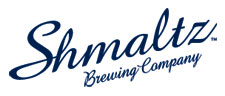 A beer blast TONIGHT in Hollywood with our friends at Blue Palms and Firestone walker. A truly remarkable beer lineup–check it out!!
Come and Enjoy real Kosher Nosh from the Tribe, and Real Holiday Christian Food all for a fun evening. Dress in your best Hebrew, Joseph, Mary, Rabbi, Magi, costume for top prize. Invite your Friends for a great fun filled night…
and yes, we will spin the dreidel
Christmas Beers VS. Chanukah Beers – This Tuesday December 16th- 7pm
The Lineup:
Chanukah

HE'BREW Genesis Ale – light brown ale

HE'BREW Messiah Bold – nut brown ale

HE'BREW Bittersweet Lenny's RIPA – rye-based double IPA

HE'BREW Jewbelation – Extreme Chanukah ale

Coney Island Lager – amber lager

Coney Island Albino Python – white lager with orange peel, ginger, and crushed fennel

Coney Island Sword Swallower – IPA-inspired lager

Hype for Jewbelation 12:
"Cheers to 12 Years. Impressive…massive…luxurious, creamy, smooth…Deicious." -BeerAdvocate
"The Best Winter Brews: Five Limited Editions Worth The Splurge" -Playboy
"…monster of a Hanukkah beer." -Playboy
"Top 5 Holiday Beers" by Epicurious.com
"…remarkably complex…" -Epicurious.com
"Top 10 Winter Warmer" -Draft Magazine
"…a beer we hope Santa puts in your stocking." -Draft Magazine
"If the ABV doesn't warm your insides, contemplating the zenlike perfection of this beer's stats should do the trick." -Oregonian
"Drink of the week: Jewbelation 12. Part of He'Brew's holiday line, the ridiculously powerful brew…manages to combine the onslaught of flavors…impressive." -MetroMix NYC
"…a big-boy dark ale that really lit my menorah." -Philadelphia Inquirer
The Blue Palms have a twisted version of the holidays for you, we have pitted 7 Christmas Beers versus 7 beers from the Smaltz Brewing Company and its Jewbelation beers for a brew battle Royal.
Zak Davis our Western Regional Manager will be in full effect so hit him up and have a blast…L'Chaim!
For more info check out www.Bluepalmsbrewhouse.com