Smog City Brewing Wins LA Hot List's 2013 Best Local Brewery In LA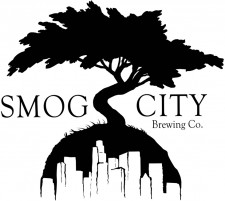 Torrance, CA – This year, Smog City Brewing was among 11 breweries in L.A. entered into L.A. Hotlist's voting for Best Local Brewery. To win it took your support, it took your votes and it took GREAT BEER! Thanks to YOU we were voted BEST LOCAL BREWERY of 2013!!
Being named best local brewery in the second largest and second most populous city in the United States is nothing to scoff at and believe us, Smog City is not laughing- they are celebrating! Although the L.A. craft beer scene is still getting its feet wet (with tasty suds) this is a huge accomplishment and Smog City intends on celebrating!
Humbled and ecstatic to have been named L.A.'s best local brewery, Smog City feels it is only fitting to give back to their loyal fans as well as welcome in the new fans who are just getting to know them. To celebrate this momentous win, they will be throwing a Fan Appreciation Party at the brewery and taproom on Nov 16th from 12- 4pm
Please join Smog City for celebratory $1 samples and $3 beers !
Note: The taproom will be open regular hours with regular prices from 4- 8pm following the celebration.
Smog City is built on the foundation of Porter's stellar recipes and expertise but we strive to be so much more than that. We foster community, we bring people together, we build the craft, thrive on creativity and work tirelessly to make LA a destination for craft beer drinkers across the country. Of course we cannot do this alone and the many amazing breweries we were in contention with are all working together to make L.A. something special and amazing.
www.smogcitybrewing.com – @SmogCityBeer – facebook