Smog City Brewing – Battle of The Casks December 28, 2013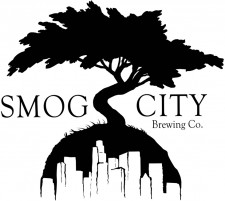 We're having our first Battle of the Casks at Smog City and we need you! Porter, Laurie, Chris, Mike and Ryan designed their own cask recipes and it's up to YOU to chose the winner!
Tapping all 5 at noon, winner will be announced at 6pm, giving the winner ample time to celebrate and gloat!
Raffle at 6pm
-Buy a full pint or a full flight of the casks and get a raffle ticket! We'll be giving away some Smog City swag!
All Casks- Robust Porter
Cask Line-Up
*Fruit and Maple Cask
Contains Dried Orange Cranberries and Maple Syrup
*Peanut Butter and Chocolate Cask
Contains Dried PB, Chocolate Powder and Cocoa Nibs
*Mint Chocolate Cask
Contains Chocolate Powder, Cocoa Nibs, Mint Oil and Vanilla Beans
*Toasted Coconut Cask
Contains Toasted Coconut and Vanilla Beans
*Raspberry Chocolate Sticks Porter
Contains: Raspberry Purée, Freeze dried raspberries. Coco powder, Cocoa nibs, Vanilla beans
This will be at Smog City Brewing from 12pm – 8pm
1901 Del Amo Blvd, Torrance, CA 90501